Alonso denies threat to quit over Honda engines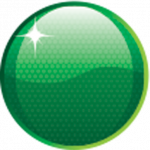 Fernando Alonso has denied that he threatened to quit McLaren if it continues with Honda engines into 2018.
Alonso is off-contract this year and has set himself a deadline of this month to decide his future.
The Spaniard's dissatisfaction with Honda's performance has been obvious, leading to rumours that he issued McLaren an ultimatum that he would not stay if Honda did.
As reported by Autosport earlier this week, the final deadline for engine decisions regarding McLaren and Toro Rosso, which is in talks with Honda, is this weekend.
Responding to suggestions he had issued McLaren with a Honda-related ultimatum, Alonso said: "That is absolutely not true. I read that this week.
"I have absolutely not decided and more than anything, I am not bigger than the team.
"There are 1000 people in McLaren, Honda is working for the championship and we know that things are not going in the right direction.
"We are not competitive enough after three years, and we all want to change that situation.
"But I am one of the 1000 people there and probably the least important one because if I am not here, I will try to sit somewhere else.
"But for McLaren it is crucial to improve the situation. We all want the same thing – to be competitive."
When asked if he believed Honda could be competitive in the short term, he said: "You never know. It is the same thing with Ferrari probably in 2014/2015, when they made a huge step in the engine.
"If you get the right direction on the engine, if you make the combustion engine work and everything improves and the results are quickly improved, it is something I need to understand.
"What are the developments? What are the next steps for them?
"They have the knowledge of all the experience of the last few years so it could be possible, why not?
"I have to sit with McLaren and have to sit with Honda, and see what their expectations are, what are the conditions.
"I probably need to see more in detail, not only in McLaren but also in Japan, flying there, seeing first-hand what are the developments and after that making a decision."
Alonso has ruled himself out of a switch to the Renault works team, though, which declared this week it was not ready for the Spaniard.
"Renault will always be in my heart, and I have a lot of connections with Renault, even in my go kart circuit," he said.
"I am extremely happy here and I believe here we could have a package to win a championship.
"And Renault they already said this week that next year they will not be ready yet. So, they are honest as well."