Speedcafe.com welcomes Mark Fogarty to the team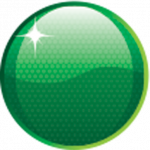 Leading motorsport website Speedcafe.com has made a valuable addition to its editorial team with the signing of veteran news breaker Mark Fogarty.
Regarded as one of the world's most experienced and respected motorsport journalists, Fogarty is renowned for his relentless pursuit of the big news stories and will add to Speedcafe.com's growing reputation as one of the world's leading motorsport news sources.
A multiple award-winning writer, including being the 2016 Supercars Media Association Best News Reporter, Fogarty brings more than 40 years of experience to the professional Speedcafe.com team.
Fogarty will be contributing regular hard-hitting news articles as well as scheduled feature pieces, including his well-known 'Up Front with Foges' where he will have a regular one-on-one chat with a leading and topical member of the motorsport community.
Fogarty joins editor Tom Howard, reporter Dan Herrero and a respected list of national and international Speedcafe.com contributors who work tirelessly to provide an accurate and timely 24-hour information service.
Fogarty began his career as a 15-year-old contributor to Australia's Auto Action magazine and during the last 40 years has worked with some of the biggest international news outlets including USA Today, The Times, BBC, Autosport and Fairfax.
Not backwards in coming forwards in any news conference he is a part of, Fogarty has built an incredible list of contacts from the heads of Formula 1 to the promoters of local dirt tracks.
There are few people that Fogarty cannot pick up the phone to, according to Speedcafe.com creator and proprietor, Brett 'Crusher' Murray.
"We are constantly looking at ways that we can reinvest in Speedcafe.com to take it to the next level whether that is people, systems, events or the motorsport community directly," said Murray.
"'Foges' proudly wears the 'black hat' in the media centre and has earned a reputation for being fearless, enquiring and telling it how it is and that is what the fans want.
"When we created Speedcafe.com eight years ago we had a clear format of bringing old school journalist ethics to a modern medium and that was quickly recognised by the readership, which knows that if it is reported by Speedcafe.com then it is true.
"Speedcafe.com does not deal in speculation or rumour, but real news that is not only timely, but unbiased and balanced. At the same time the medium requires us to not only inform our readership, but entertain them with other fun and educational content.
"We manage that while continually developing value-add programs for our loyal list of Platinum Partners, who have helped us become an important independent voice in the sport."
Fogarty said he is looking forward to hitting the ground running as the "silly season" heats up in what is shaping as one of the most interesting periods in motorsport history.
"The evolution of the online space has seen Speedcafe.com become the leading player in Australasia motorsport news, while continually growing its international reputation," said Fogarty.
"Speedcafe.com has an independent audience second to none and I look forward to contributing to its continued growth and success.
"In a modern era where journalist ethics and management have been diluted by many organisations in an effort just to stay alive, Speedcafe.com has done a tremendous job maintaining its independence which I am excited to be a part of.
"I have been in the game a long time and believe I still have a lot to offer and I appreciate 'Crusher' recognising that and welcoming me as part of the Speedcafe.com team."
Today's announcement comes on the back of double-digit year-to- date pageview growth, following a record 31.1 million total page views in 2016.