Ricciardo expects engine grid penalty at Monza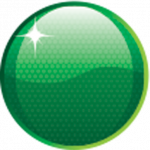 Daniel Ricciardo says it is likely he will take a grid penalty for the Italian Grand Prix to maximise his Red Bull Formula 1 team's chances at the following race in Singapore.
Red Bull has already predicted that Ricciardo's team-mate Max Verstappen would receive a grid demotion at Monza as a consequence of his Spa engine failure last week.
Both Ricciardo and Verstappen are on their fourth internal combustion engines of the season, meaning the next change will trigger a grid penalty.
Ricciardo is also on his fourth turbocharger. Ricciardo said he would "most likely" get a grid penalty this weekend, and that it would be a strategic choice as Singapore's Marina Bay track is expected to be a better venue for Red Bull than power-dependent Monza.
Red Bull is yet to confirm which components will be changed on either driver's cars, but expects its penalties to be large enough to put both Ricciardo and Verstappen to the back of the grid.
"It's no secret Singapore is a circuit we're strong on," said Ricciardo.
"I don't want to take any risks in Singapore and risk racing with an old engine or something.
"If we have to be strategic about it, then we will.
"We're not in a comfortable position now to be taking any risks with the reliability, so we'll play it safe."
Ricciardo admitted that Renault's poor reliability was now negating any progress it had made with horsepower.
"I think the progress has been hindered by reliability," he said.
"If we had better reliability we could then start to turn it up more and more.
"That's slowed us down more than we would have liked.
"Obviously on top of the disappointment of the DNF is that it then kind of slows everything down for updates and development.
"Hopefully we have less of these issues coming up, but we're getting later in the season now and still having it.
"We thought we would have cleared this earlier."
Both Verstappen and Red Bull team principal Christian Horner were heavily critical of Renault after Verstappen's early failure in last weekend's Belgian GP.
Asked if Renault had apologised to him, Verstappen replied: "I don't need apologies, I want it to be addressed."