Alonso refutes Spa deliberate retirement claims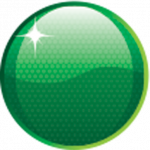 Fernando Alonso denies that he gave up on what was actually a working McLaren at the Belgian Grand Prix despite Honda's claim that there was no problem with the engine.
Speculation that Alonso's retirement was deliberate became stronger in light of the fact that the Spaniard asked shortly beforehand if there was a chance of rain and was told there was not.
"I read that, and I am surprised when I read that," said Alonso when asked if he had given up in Spa due to there being no chance of a good result.
"It seems that people forgot I am racing here, three years fighting for Q1s, giving my maximum at the start, pushing the car in Hungary in Q1 uphill just to get another run in Q2, and trying to race with a broken rib in Bahrain.
"When I read that, I think people are not very concentrated on the real things that happen in Spa."
Pushed on why he had retired in Belgium if there was nothing wrong with the engine, Alonso said he had stopped because there was concern about a potential failure looming.
"I had a few issues on the power unit, in the three or four laps before the retirement," he said.
"I had this a couple of times before where some sensors starting failing, some things started feeling wrong and it went immediately to engine blow-up.
"This time, after having those first problems, we retired the car and they checked the whole engine. It seems everything is fine on the look they did.
"We will try to fit that engine tomorrow in FP2. If it blows up we will change it, obviously.
"If it keeps holding, probably we keep using it."
While the Spa engine is planned to be used in second practice at Monza on Friday, Alonso has confirmed that an upgraded power unit he called spec "3.7" will be run in the morning and will mean grid penalties.
"When I arrived this morning I asked what was the situation," he said.
"They said it was still undecided if we will use this race to get the new engine or not this one.
"And then now, 10 minutes ago, they decided to change the engine and get the penalty here."