Paddon already focussing on next year's WRC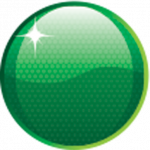 Hayden Paddon says that his focus is already on next year's World Rally Championship after a frustrating 2017 campaign.
Paddon has struggled with Hyundai's new i20, which has also been hit by a number of teething problems.
The New Zealander is ninth in the championship and trails his best-placed team-mate, second-placed Thierry Neuville, by 105 points after 10 of this year's 13 rounds.
Paddon finished the most recent round of the season in Germany in eighth, having been off the pace and delayed early on by a puncture.
He has retired from four WRC rounds this season and finished on the podium once, when he took second at Rally Poland.
"Next year was always the target year, and that doesn't change," said Paddon.
"I don't know what's happened this year, we must have seriously pissed somebody off for the luck we've had.
"But now we've just got to put it behind us, stay positive and look forwards.
"Germany was always going to be a difficult event for us with the changeable conditions and the rain on day one turned the roads into a mud bath and cost us time.
"The encouraging thing for me was the speed we could show when the roads dried out a bit on Saturday and Sunday.
"Once the grip level was more consistent than we were able to show what we'd learned about driving on tarmac and set some top-three stage times."
He said he would spend the remainder of the current campaign setting himself up for the start of next season.
"There's no doubt this is a frustrating season for us, of course it is, we've missed so many miles in the car this year and that's been one of the big issues for us," added Paddon.
"We've made some good changes to the car since Portugal and we've found some real pace on gravel, but now everything is directed towards Monte (Carlo, the expected opening round) next year."
Paddon went home to New Zealand following Rally Germany but misfortune followed him at the Coromandel Rally, where he was leading the North Island event before he slipped off the road in his Hyundai i20 AP4+.
The undamaged car could not be put back on the road without the help of spectators.
Rally de España is the next stop on the WRC calendar on October 5-8.