Latest Mercedes engines allowed higher oil burn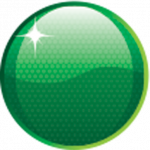 Mercedes will be allowed to run its latest Formula 1 engine with a higher oil burn level despite a lower limit coming into force in the next race in Italy.
The FIA has been seeking to reduce the scope for performance gains achieved by burning engine oil as fuel, with a new limit of 0.9L/100km of oil burn becoming effective in Monza this weekend.
However, engines implemented prior to the next race are allowed a burn of up to 1.2L/100km as per a July FIA technical directive.
Mercedes apparently sought to exploit the ruling by introducing its fourth engine at Spa, which would allow it to run with the higher burn for the rest of the season.
However, there was confusion about whether the ruling was superseded by a separate regulation that states customer engines must be at the same specification as the works outfits.
If that was the case, it was suggested Mercedes would have to comply with the 0.9L limit when its customers moved on to their final engine.
The FIA has since confirmed that Mercedes will only have to comply with the 1.2L limit that was laid down in the technical directive because the engine has already been used.
The ruling does mean, however, that the Mercedes customer teams will have to run their final unit, when it is introduced, at the 0.9L level.
An FIA spokesman said, "If an engine (ICE element) is introduced at or after the Monza race weekend, its oil consumption needs to be below 0.9L/100km whenever it is used.
"If an engine (ICE element) has been introduced at or before the Spa race weekend, its oil consumption needs to be below 1.2L/100km whenever it is used."
The FIA deems an engine has been used as soon as a car's timing transponder has been triggered by leaving the pitlane.
Mercedes' move to introduce its final engine at Spa was understood to have caused some unease at Ferrari, because the Italian outfit had not been expecting anyone to bring new engines for that weekend.
It also means the Maranello outfit will have to run its new engine, when it comes, at the 0.9L limit.
The issue of oil burn had become a talking point in Belgium, but Mercedes boss Toto Wolff made it clear he was happy to speak to Ferrari about the matter if there was anything they were unhappy about.
"We are fierce competitors and the relationship we have is that we stick our heads together if there is a problem, and we discuss it behind closed doors," he said, when asked by Autosport about the oil burn situation.
"It hasn't come up.
"We need to be careful that things are not made up in the public that are just not right, and not true.
"So far, I'm easy about it."
The Italian Grand Prix takes place on September 1-3.