Perez responds to Ocon's 'tried to kill me' claim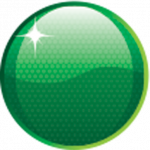 Sergio Perez has refuted claims from Esteban Ocon that he "tried to kill" his Force India team-mate in the Belgian Grand Prix.
Perez and Ocon twice made contact between La Source and Eau Rouge during the race, first on the opening lap and again mid-race.
The latter incident broke Ocon's front wing and caused Perez a puncture.
Ocon had told media after the race that Perez has "risked my life," before venting further on Twitter when he wrote, "…we were having a good race until Perez tried to kill me 2 times!"
Perez then posted a video on Twitter, firstly to repeat he was at fault for their opening lap collision but also to make a rebuttal of Ocon's claim.
"I'm very disappointed to see his comments regarding that I wanted to kill him or whatsoever," said Perez.
"I'm not that type of guy, I'm not going to make a stupid comment.
"I just want to tell you the truth, and move on. I think we are all professional, I could have said many things in the past but that is not the type of guy that I am.
"I want to move on, and I will give the best driving ever in the next eight races for my team because they deserve that."
Perez added that he felt the second incident was needless, and that Ocon should have known contact was inevitable in that part of the track exiting the first corner.
"With the second incident, I just kept my line. There was no room for two cars," he said.
"There was a wall and there was my car. We were always going to make contact.
"There was no need to do that, because he could have waited until after Eau Rouge and he could have made the move easily."
With its drivers having already collided on more than one occasion before this weekend, Force India says it will no longer let Perez and Ocon race each other when they are together on track.