Honda claims no problem with Alonso engine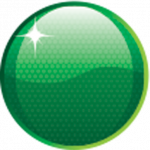 Honda says that it has found no evidence that Fernando Alonso had an engine problem in the Belgian Grand Prix despite the Spaniard pitting his McLaren and retiring.
Alonso jumped from 10th to seventh at the start of the race but gradually fell back to 12th due to a straightline speed deficit.
The 36-year-old was scathing about his engine performance over his radio.
"Embarrassing, really embarrassing," Alonso said on the radio at one point.
When given information about the positions of other cars he replied, "I really don't care too much about the gaps. This is just a test".
After dropping to 12th place, Alonso then asked McLaren if there was any possibility of a downpour as that might give him a chance to salvage a result.
McLaren was quick to respond that there was no rain showing on the radar.
Shortly after that message, Alonso slowed and came into the pits after reporting an "engine problem" on the radio.
But Honda has suggested there was nothing wrong with its power unit, prompting conspiracy theories that Alonso had deliberately retired an actually healthy car.
"He radioed in with what he thought was a problem with the car, and although there was nothing showing in the data, we decided to stop the car as a precaution," said Honda F1 project chief Yusuke Hasegawa.
Alonso remained adamant that he had stopped because of a failure.
"For sure, it's not easy to race like this, as you cannot have any good wheel-to-wheel battles," he said.
"It was a difficult afternoon and we were not competitive in race trim.
"The car was too slow on the straights and it was impossible to have any battles out there, so points were also impossible.
"Eventually, we had to stop due to an engine issue."