Frustrated Verstappen bemoans Red Bull reliability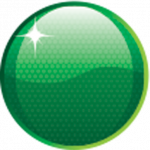 An angry Max Verstappen has questioned the reliability of his Red Bull team after describing his latest mechanical retirement as 'unbelievable' at the Belgian Grand Prix.
Verstappen was forced out of fifth place just seven laps into the Spa F1 race due to a cylinder failure in his car's internal combustion engine, disappointing the very large contingent of Dutch fans at the closest GP venue to his homeland.
The failure raises the likelihood of a grid penalty for the next race at Monza, and keeps Verstappen a distant sixth in the 2017 world championship.
Verstappen says the reliability of his Red Bull-Renault has been as bad as Fernando Alonso's McLaren-Honda, after recording his sixth retirement of the season.
"It's now 50 percent of the races (ended) in retirement," Verstappen told NBC.
"It's unbelievable, like I said on the radio, I just can't believe that those things happen.
"Of course, in the beginning, you say maybe it's just bad luck or whatever, (but) I'm actually competing against Fernando in terms of retirements.
"I'm not happy at all. I am very disappointed for retiring and the fans who buy an expensive ticket to watch and I retire after eight laps. No words."
Though Verstappen has retired from six of 2017's 12 GPs so far, two of those were due to first-lap collision and the other four mechanical problems.
Alonso has retired eight times this year, with technical issues to blame on every occasion bar Austria, when he was caught up in the same first-corner clash as Verstappen.
When asked if the problems might influence his future decisions, and whether he would consider leaving Red Bull Racing to find a more reliable car, Verstappen replied: "To be honest, I'm not even thinking about that.
"We just need to solve it within the team, because for a top team those things can't happen.
"I'm not too worried about the future, what's happening next year, I just want to finish races and have good results. We worked very hard all weekend, and then again you just retire.
"The results are not happening, so you don't care about next year or the year after at this time.
"We need to talk. We will always talk about, at the moment I am not a happy person and I look forward to going home."