ASIAN WRAP: Cassidy sixth in Suzuka 1000km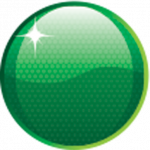 Super GT
Nick Cassidy and co-driver Ryo Hirakawa have finished sixth in the prestigious Suzuka 1000km race, which was won by Bertrand Baguette and Kosuke Matsuura (Honda NSX).
With Cassidy starting the #37 KeePer Team TOM Lexus LC500 from eighth on the grid, the pair ran around the back end of the top 10 for most of the race.
Each made a position in their respective final stints, with Hirakawa bringing the car across the finish line in sixth.
Jenson Button's debut resulted in a 12th position finish on a shocking day for he and co-drivers Hideki Mutoh and Daisuke Nakajima (Honda NSX).
They incurred penalties for an unsafe pit release and for Button passing under Safety Car before picking up two separate punctures.
Runners-up Tsugio Matsuda and Ronnie Quintarelli (Nissan GT-R) lead the championship by 11 points, with Cassidy/Hirakawa and Kazuya Oshima/Andrea Caldarelli (Lexus LC500) tied for second.
The penultimate round is at Buriram on October 7-8.
FRD LMP3 Series
A final-lap pass has given Andrew Waite and Yann Clairay their second straight Feature Race victory in Round 3 of the FRD LMP3 Series at the Shanghai International Circuit.
Waite (#17 PTRS) ran down Junjin Pu in the latter stages of the hour-long race, getting alongside at the hairpin but only completing the move as he swept around the outside at the very last corner.
Pu had lead from the mid-race round of pit stops after Tasmanian co-driver Josh Burdon handed over the #18 KCMG car in second position.
James Winslow and Mathias Beche (#95 Craft Bamboo) stood on the final step of the podium, a day after winning the Opening Race.
Fourth was Garnet Patterson/Martin Cao (#3 Eurasia) while fifth went to debutant Andre Heimgartner and Tim Macrow (#25 S&D Motorsports).
Macrow had gained two positions from sixth on the grid in his stint, with Heimgartner resuming fifth after the pit stop cycle.
The New Zealander ran as high as fourth but faded towards the end as he struggled for tyre life.
Simon Evans/Rainey He (#7 PTRS) took sixth and Dean Koutsoumidis/Alex Tagliani (#20 Craft Bamboo) ninth.
The final round takes place at Zhuhai on September 16-17.