Fifth place for Campbell in wild Spa Supercup race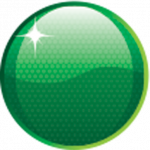 Australia's Matt Campbell has finished fifth in a race that featured two Safety Car periods and a heavy four-car crash on the final lap of the Porsche Mobil 1 Supercup event at Spa.
Starting ninth, Campbell maintained position off the start before the first Safety Car was called for the stationary vehicle of Glauco Solieri.
Upon the restart on the second of 11 laps, Campbell passed his Fach Auto Tech team-mate Josh Webster for eighth and started to push Henric Skoog for seventh.
Meanwhile, behind championship rival Dan Cammish had his hopes end when Igor Walilko made contact with the Englishman.
The second Safety Car was called on lap #7 for a crash between Roar Lindland and Egidio Parfetti.
Upon the restart, the Queenslander was able to get passed not only Skoog, but also Steven Palette. He was gifted fifth on the same lap when Mattia Drudi dropped out of the race.
As Dennis Olsen headed the field to the chequered flag, a four-car crashed occurred which included Philip Morin rolling his car.
Olsen completing a sweep of the weekend ahead of Michael Ammermuller, Dylan Pereira and Nick Yelloly.
"We've all edged closer in the points and I'm pleased about that," said Campbell.
"I started the race from ninth and finished on position five.
"The two safety car phases were good for me, because I was able to make up positions each time.
The competition in the Supercup is incredibly tough and it's very difficult to overtake."
Campbell's pace also saw him set the second-fastest lap of the race behind Olsen.
The Porsche Mobil 1 Supercup reconvenes next weekend at Monza as part of the Italian Grand Prix weekend.
More to come.
RESULTS: Race 8 – Spa-Francorchamps 
| Pos | No | Driver | Team | Laps | Time | Gap | Best lap |
| --- | --- | --- | --- | --- | --- | --- | --- |
| 1 | 4 | Dennis Olsen (R) | Walter Lechner Racing Team | 11 | 30:06,656 | | 2:25.398 |
| 2 | 1 | Michael Ammermüller | Lechner MSG Racing Team | 11 | 30:07,887 | 00:01,231 | 2:26.056 |
| 3 | 24 | Dylan Pereira | Lechner Racing Middle East | 11 | 30:08,344 | 00:01,688 | 2:26.202 |
| 4 | 22 | Nick Yelloly | MOMO-Megatron Team Partrax | 11 | 30:09,073 | 00:02,417 | 2:25.784 |
| 5 | 7 | Matt Campbell (R) | FACH AUTO TECH | 11 | 30:09,664 | 00:03,008 | 2:25.770 |
| 6 | 18 | Steven Palette | Martinet by Almeras | 11 | 30:11,371 | 00:04,715 | 2:26.555 |
| 7 | 11 | Robert Lukas | Olimp Racing by Lukas Motorsport | 11 | 30:13,216 | 00:06,560 | 2:26.431 |
| 8 | 42 | Henric Skoog | Walter Lechner Racing Team | 11 | 30:13,684 | 00:07,028 | 2:26.319 |
| 9 | 15 | Zaid Ashkanani | MRS GT-Racing | 11 | 30:14,001 | 00:07,345 | 2:25.971 |
| 10 | 5 | Josh Webster (R) | FACH AUTO TECH | 11 | 30:14,311 | 00:07,655 | 2:26.688 |
| 11 | 10 | Piotr Parys (R) | Olimp Racing by Lukas Motorsport | 11 | 30:15,385 | 00:08,729 | 2:27.444 |
| 12 | 3 | Ryan Cullen | Walter Lechner Racing Team | 11 | 30:16,729 | 00:10,073 | 2:27.472 |
| 13 | 14 | Mikkel O. Pedersen (R) | MRS GT-Racing | 11 | 30:17,914 | 00:11,258 | 2:27.044 |
| 14 | 21 | Paul Rees | MOMO-Megatron Team Partrax | 11 | 30:20,642 | 00:13,986 | 2:27.628 |
| 15 | 26 | Tom Sharp | IDL Racing | 11 | 30:22,379 | 00:15,723 | 2:29.033 |
| 16 | 9 | Chris Bauer | FÖRCH Racing by Lukas Motorsport | 11 | 30:25,890 | 00:19,234 | 2:29.734 |
| 17 | 27 | Mark Radcliffe (B) | IDL Racing | 11 | 30:29,300 | 00:22,644 | 2:30.168 |
| 18 | 20 | Roland Berville (B) | Martinet by Almeras | 11 | 30:30,099 | 00:23,443 | 2:31.105 |
| 19 | 30 | Sean Hudspeth | Lechner MSG Racing Team | 11 | 30:31,103 | 00:24,447 | 2:28.484 |
| 20 | 28 | Mattia Drudi (R) | Dinamic Motorsport | 11 | 30:36,305 | 00:29,649 | 2:26.140 |
| 21 | 8 | Santiago Creel | FÖRCH Racing by Lukas Motorsport | 11 | 30:40,793 | 00:34,137 | 2:30.469 |
| 22 | 31 | Kenji Kobayashi | MRS GT-Racing | 11 | 30:50,060 | 00:43,404 | 2:34.095 |
| 23 | 19 | Philip Morin (R) | Martinet by Almeras | 10 | 27:46,550 | – 1 Lap | 2:27.558 |
| 24 | 34 | Gianmarco Quaresmini | Dinamic Motorsport | 10 | 27:47,119 | – 1 Lap | 2:27.293 |
| 25 | 12 | Igor Walilko (R) | Olimp Racing by Lukas Motorsport | 10 | 27:49,061 | – 1 Lap | 2:26.984 |
| 26 | 29 | Daniele Di Amato | Dinamic Motorsport | 10 | 27:49,299 | – 1 Lap | 2:27.492 |
| 27 | 25 | Al Faisal Al Zubair (R) | Lechner Racing Middle East | 9 | 28:17,365 | – 2 Laps | 2:28.588 |
| 28 | 16 | Roar Lindland (B) | MRS Cup-Racing | 6 | 16:04,174 | DNF | 2:28.026 |
| 29 | 23 | Egidio Perfetti (B) | MOMO-Megatron Team Partrax | 6 | 16:04,648 | DNF | 2:27.624 |
| 30 | 2 | Dan Cammish | Lechner MSG Racing Team | 4 | 11:22,008 | DNF | 2:27.330 |
| 31 | 6 | Glauco Solieri (B) | FACH AUTO TECH | 0 | 0:00,000 | DNF | 0:00.000 |
All results and standings are unofficial
STANDINGS
| | | |
| --- | --- | --- |
| Pos | Driver | Points |
| 1 | Michael Ammermüller | 150 |
| 2 | Dennis Olsen | 142 |
| 3 | Dan Cammish | 100 |
| 4 | Matt Campbell | 91 |
| 5 | Robert Lukas | 85 |
| 6 | Dylan Pereira | 84 |
| 7 | Mattia Drudi | 66 |
| 8 | Josh Webster | 55 |
| 9 | Zaid Ashkanani | 43 |
| 10 | Daniele Di Amato | 41 |
| 11 | Steven Palette | 36 |
| 12 | Philip Morin | 33 |
| 13 | Nick Yelloly | 23 |
| 14 | Igor Walilko | 21 |
| 15 | Mikkel O. Pedersen | 19 |
| 16 | Paul Rees | 17 |
| 17 | Ryan Cullen | 16 |
| 18 | Piotr Parys | 15 |
| 19 | Al Faisal Al Zubair | 14 |
| 20 | Tom Sharp | 9 |
| 21 | Nico Rindlisbacher | 8 |
| 22 | Roar Lindland | 5 |
| 23 | Egidio Perfetti | 4 |
| 24 | Chris Bauer | 1 |
| 25 | Glauco Solieri | 0 |
| 26 | Mark Radcliffe | 0 |
| 27 | Roland Berville | 0 |
| 28 | Christof Langer | 0 |
| 29 | Santiago Creel | 0 |
| 30 | Philipp Sager | 0 |