Ricciardo: Red Bull to abandon low-drag set-up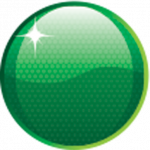 Daniel Ricciardo says Red Bull will abandon the experimental low-drag set-up applied to his Formula 1 car during Belgian Grand Prix practice.
The Australian ran with a lower downforce set-up to try to maximise his top speed, but ended Friday afternoon sixth fastest and 1.319 seconds slower than pacesetter Lewis Hamilton.
Ricciardo was fastest of all in sectors one and three, but forfeited more than a second and a half to the leading runners through the more technical second sector.
He said the gains he made on the straights were not worth sacrificing so much cornering speed for.
"In the dry it was a difficult one, we tried to be a bit aggressive today with the set-up," said Ricciardo.
"We tried a good top-speed set-up but we lost too much time in the corners, the second time in particular.
"We didn't gain enough in the corner to what we gained on the straights.
"It was good to try but we couldn't do much more with what we have.
"First and third sector were awesome, we were purple, but the middle sector I am probably in an F3 car.
"We tried. I would have liked it to have worked but it didn't."
Ricciardo said he was not sure if he would revert to running a higher downforce configuration similar to team-mate Max Verstappen's, or if Red Bull would try to find a compromise between the two set-ups.
"At this stage it isn't competitive to go with it, so we will see if we can make a compromise otherwise we will go with the downforce Max had," he added.
"I think I will be much more competitive, we will go with a better set-up for sure.
"The top five were within four/five tenths, if we can get inside that we might be OK."
Verstappen said the team had experimented with the two set-ups to make up for a straightline speed deficit.
"It was OK but also nothing special," said Verstappen, who was fourth in second practice. "It was difficult to fight on straights and be good on corners.
"We tried two different philosophies on the cars but it was hard to find a good match.
"It was just to see what we could do on the straights, as we were quite slow – as you can see from my first and third sector.
"We tried to find a good compromise but it was not so easy for us."