Campbell third in Spa Supercup practice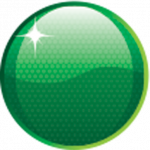 Carrera Cup Australia champion Matt Campbell has set the third fastest time in the only free practice session at the Porsche Mobil 1 Supercup event at Spa in Belgium.
The session which was run straight after the wet Formula 1 second free practice saw drying conditions with Robert Lukas setting the fastest time ahead of Steven Palette and the Queenslander.
Times only started to tumble in the final 15 minutes of the session. With the circuit in the Ardennes, the issue of different areas of the track being dryer than other sections saw times jumble through to the end of the 45-minue session.
"The conditions were really challenging, especially during the first laps I was away on slicks", said Campbell.
"I am satisfied with the balance of the car, even in the wet conditions. Now I am looking forward to tomorrow."
An indication of just how the tricky the conditions was evident with championship leader Michael Ammermuller back in ninth, while second place sitter in the points Dennis Olsen was 12th after fuel pressure issues. Campbell sits fourth in the standings.
The qualifying session for the seventh and eighth round of the Porsche Mobil 1 Supercup is scheduled for 9.45 to 10.15 am local time. The single session will decide the grid for both races; with the fastest time setting the grid for the first race of the weekend, while the next best time from each driver will decide the starting order for Sunday's race.
VIDEO: Drivers speak after practice

RESUTLS: Free practice – Porsche Mobil 1 Supercup – Spa-Francorchamps
| Pos | No | Driver | Team | Time | Gap | Laps |
| --- | --- | --- | --- | --- | --- | --- |
| 1 | 11 | Robert Lukas | Olimp Racing by Lukas Motorsport | 2:25,777 | | 16 |
| 2 | 18 | Steven Palette | Martinet by Almeras | 2:26,332 | + 0,555 | 15 |
| 3 | 7 | Matt Campbell (R) | FACH AUTO TECH | 2:26,353 | + 0,576 | 13 |
| 4 | 2 | Dan Cammish | Lechner MSG Racing Team | 2:26,561 | + 0,784 | 16 |
| 5 | 12 | Igor Walilko (R) | Olimp Racing by Lukas Motorsport | 2:27,183 | + 1,406 | 16 |
| 6 | 28 | Mattia Drudi (R) | Dinamic Motorsport | 2:27,200 | + 1,423 | 15 |
| 7 | 5 | Josh Webster (R) | FACH AUTO TECH | 2:27,608 | + 1,831 | 12 |
| 8 | 22 | Nick Yelloly | MOMO-Megatron Team Partrax | 2:27,624 | + 1,847 | 17 |
| 9 | 1 | Michael Ammermüller | Lechner MSG Racing Team | 2:27,675 | + 1,898 | 13 |
| 10 | 24 | Dylan Pereira | Lechner Racing Middle East | 2:27,804 | + 2,027 | 14 |
| 11 | 15 | Zaid Ashkanani | MRS GT-Racing | 2:27,852 | + 2,075 | 12 |
| 12 | 4 | Dennis Olsen (R) | Walter Lechner Racing Team | 2:28,236 | + 2,459 | 9 |
| 13 | 3 | Ryan Cullen | Walter Lechner Racing Team | 2:28,394 | + 2,617 | 15 |
| 14 | 25 | Al Faisal Al Zubair (R) | Lechner Racing Middle East | 2:28,532 | + 2,755 | 15 |
| 15 | 23 | Egidio Perfetti (B) | MOMO-Megatron Team Partrax | 2:28,918 | + 3,141 | 15 |
| 16 | 42 | Henric Skoog | Walter Lechner Racing Team | 2:29,084 | + 3,307 | 13 |
| 17 | 10 | Piotr Parys (R) | Olimp Racing by Lukas Motorsport | 2:29,438 | + 3,661 | 17 |
| 18 | 14 | Mikkel O. Pedersen (R) | MRS GT-Racing | 2:29,501 | + 3,724 | 12 |
| 19 | 26 | Tom Sharp | IDL Racing | 2:29,957 | + 4,180 | 15 |
| 20 | 9 | Chris Bauer | FÖRCH Racing by Lukas Motorsport | 2:30,934 | + 5,157 | 16 |
| 21 | 34 | Gianmarco Quaresmini | Dinamic Motorsport | 2:31,026 | + 5,249 | 16 |
| 22 | 30 | Sean Hudspeth | Lechner MSG Racing Team | 2:31,095 | + 5,318 | 15 |
| 23 | 21 | Paul Rees | MOMO-Megatron Team Partrax | 2:32,487 | + 6,710 | 14 |
| 24 | 6 | Glauco Solieri (B) | FACH AUTO TECH | 2:32,512 | + 6,735 | 12 |
| 25 | 16 | Roar Lindland (B) | MRS Cup-Racing | 2:32,725 | + 6,948 | 11 |
| 26 | 20 | Roland Berville (B) | Martinet by Almeras | 2:33,079 | + 7,302 | 13 |
| 27 | 19 | Philip Morin (R) | Martinet by Almeras | 2:33,610 | + 7,833 | 12 |
| 28 | 27 | Mark Radcliffe (B) | IDL Racing | 2:34,089 | + 8,312 | 15 |
| 29 | 8 | Santiago Creel | FÖRCH Racing by Lukas Motorsport | 2:35,733 | + 9,956 | 15 |
| 30 | 31 | Kenji Kobayashi | MRS GT-Racing | 2:38,170 | + 12,393 | 14 |
| 31 | 29 | Daniele Di Amato | Dinamic Motorsport | 2:40,208 | + 14,431 | 13 |
All results and standings are unofficial