McLaren to receive Honda engine update at Spa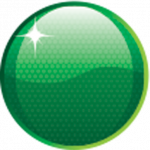 McLaren drivers Fernando Alonso and Stoffel Vandoorne will both run Honda's updated Formula 1 engine for this weekend's Belgian Grand Prix.
Honda hopes the update will deliver a small power increase, following successful development at its bases at Sakura and Milton Keynes.
It was able to introduce the new parts without the need to change the ICE component and therefore the upgrade itself does not trigger any penalties.
But Vandoorne will take a 35-place grid penalty because he had reached the point where Honda had planned to give him a fresh engine anyway.
McLaren-Honda has taken the opportunity to change all six power unit components on his car.
Vandoorne will also benefit from a small reliability update, which did require a component change that Honda is not disclosing. It is calling the engine in his car 'spec 3.6'.
In a bid to avoid Alonso getting penalties at Spa, Honda as opted not to give him the same updated component for this race, and he is therefore running 'spec 3.5'.
Alonso will go to 'spec 3.6' when he next needs to change the component that features the reliability upgrade.
"Both Fernando and Stoffel will be running upgraded power units this weekend," said Honda F1 chief Yusuke Hasegawa.
"Unfortunately Stoffel will receive a grid penalty at his home grand prix, but it is important for us to introduce updates as soon as they are ready.
"It is positive that we have been able to introduce this next step forward so quickly, and we will continue to introduce updates throughout the remainder of the season."
Honda is currently embarking on an aggressive development plan, with several update packages planned for the remainder of the season.
It intends to introduce updates as soon as they are ready, but will also introduce them tactically to ensure it avoids penalties at tracks where it is likely to be strong, such as Singapore.