Hamilton: Vettel wouldn't want to be my team-mate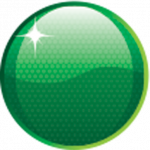 Lewis Hamilton says Sebastian Vettel would not want to be his Formula 1 team-mate at Mercedes.
Though Ferrari has announced Kimi Raikkonen's new deal, Vettel is officially yet to be confirmed at the team for 2018.
With Mercedes still to confirm the anticipated contract extension for Valtteri Bottas, there has been speculation Vettel could replace him as Hamilton's team-mate.
But Hamilton dismissed such talk, while adding that he would be happy to take on Vettel in the same team.
"I think it's highly unlikely that he will be here," he said.
"I don't think he wants to be my team-mate.
"I'm always game to race whoever it is, and racing against the best drivers is always a great thing."
Asked why he was so sure that Vettel would not want to line up alongside him, Hamilton replied: "Stating the obvious. I know he doesn't want to be my team-mate.
"He wouldn't be in the position he's in now, in his team, in terms of how the team operates, if he was here."
Hamilton sees no reason why Mercedes would not continue with Bottas, citing their agreement over exchanging positions in the Hungarian GP as "one of the best examples" of "just how great the team is currently".
"Coming into this season I haven't changed a thing that I do. But there is another new element in the team, and it works," said Hamilton.
"I don't believe any of the bosses or any individual in the team is unhappy with what is currently in place, so I find it hard to believe that they would change that."
Bottas said the current lack of news on his future "doesn't make any difference" and "won't be on my mind" during this weekend's Belgian Grand Prix.
Vettel suggested there will not be an update on his 2018 situation until after the next race in Italy at the earliest.
"At some point there will be news," he said.
"The main focus now is not to focus on news, it's to focus on the race.
"That will be the same next week. I don't expect news within the next two weeks."
Asked whether he had any influence on Ferrari's decision to keep Raikkonen on his team-mate, Vettel replied "When they asked me, obviously I say I would be happy to keep going, I have no problem with Kimi.
"If that influenced the decision, you need to ask Maurizio (Arrivabene).
"There is no discussion about (Raikkonen's) talent or his speed.
"It's nice to see the team appreciates the work he is doing behind the scenes.
"It's quite straightforward to work with him. He's a good match."