Button will 'definitely' race full-time in 2018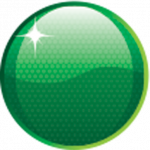 Jenson Button has declared that he will "definitely" race full-time in 2018 but has not yet nominated a specific championship.
Button is currently on sabbatical but filled in for Fernando Alonso at the Monaco Grand Prix when the Spaniard raced in the Indianapolis 500.
His debut in this weekend's Super GT Suzuka 1000km race will be just his second competitive start of the season.
Button has an option to return to the McLaren Formula 1 team should Alonso leave, but intimated that his options are in Asia and North America.
"I will be definitely doing something next year for a full season," said Button.
"Whether it's here or in America or somewhere else, I don't know yet.
"But the discussions are underway. We'll see how this weekend goes.
"If it goes well and if I enjoy the weekend, which I think I will, then maybe I could be racing here next year."
The Briton will drive a Honda NSX-GT in the Suzuka 1000km for Team Mugen.
Honda is one of three manufacturers with Super GT works efforts alongside Lexus, which has dominated the 2017 season, and Nissan.
Button said his team was at a disadvantage compared to other squads, with Mugen running on the less fancied Yokohama tyres.
"In terms of where I can finish I really don't know," he said.
"It's the longest race of the year in Super GT. In this type of racing you have a tyre war, with four different tyre manufacturers.
"At the moment, the most competitive tyre is not the tyre that we use; it's been the Bridgestone.
"We just got to use the facts and stats from the last few races. It makes the race a little bit hard for us.
"But hopefully with the higher temperatures our Yokohamas with work better than in the last few races we could be a bit more competitive.
"It's not going to be an easy race but we will do all we can and make sure everything we do is perfect.
"If we do that, we've done the best we can, then the result will hopefully be there."
Speedcafe.com will carry a live stream of Sunday's Suzuka 1000km race, which starts at 1330 AEST.