Schumacher son to drive Benetton F1 car at Spa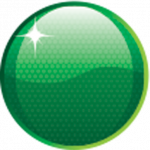 Michael Schumacher's son will drive a Benetton Formula 1 car at this weekend's Belgian Grand Prix to commemorate 25 years since his father's maiden grand prix win at the Spa-Francorchamps circuit.
Mick Schumacher, 18, who currently competes in the FIA European Formula 3 Championship, is expected to conduct demonstration laps in a 1994 specification Benetton Renault at the 7km circuit.
Schumacher Sr. recorded the first of his 91 race wins at the Belgian Grand Prix on August 30 1992, while driving for the Benetton squad.
A family spokesman has confirmed to the BBC that it was unable to secure a Benetton from the 1992 season for the run due to mechanical and insurance issues.
The seven-time world champion, who clinched his final title at Spa in 2004, suffered serious head injuries in a skiing accident in 2013.