FIA to take cockpit protection to other categories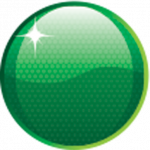 The halo could eventually be introduced to more junior open-wheeler categories with the FIA looking to "cascade it down" once the device has been mastered in Formula 1.
The news comes after the FIA last month confirmed that F1 cars would have to run the halo from 2018.
IndyCar is investigating cockpit protection devices as part of the development of its new bodykit, which has been designed to accommodate the potential addition of a 'shield', and the new Formula E car due in 2018/19 is expected to feature a halo.
FIA safety director Laurent Mekies has confirmed that the plan with the halo has always been to have something that can eventually be used in all types of single-seaters.
"There would be no additional frontal protection without a possibility to put it into the other formulas," he told Autosport.
"It does not mean that it is strictly the same versions, but as a concept, nobody will accept that only the top guys are protected, and this is certainly not the route we are favouring.
"F1 is the best possible environment to experiment and research these sorts of things, and so naturally this is where we are developing it.
"But the intention is obviously to cascade it down."
While the halo has split opinion among F1 drivers, it has been publicly backed by Grand Prix Drivers' Association chairman Alex Wurz.
Mekies said consultation with drivers was crucial to the FIA.
"Drivers are very supportive of the safety effort, and we have a very direct relationship with the GPDA," he explained. "We exchange a lot.
"It's not enough to have good ideas, if you are unable to convince the people around you that these ideas are good, and should be supported, then they are useless.
"The president of the FIA (Jean Todt) is pushing us all the time to speak with the drivers; they are in the cars, so speak with them, to a greater extent than we would do otherwise.
"And in the end this is where we also get the inspirations about what we have to push, and how hard we have to push."
Mekies said the FIA would not slow down in its pursuit of great motorsport safety, and said its work extended well beyond well-publicised examples like the halo.
"In F1 because everything is pushed so much to the limit, you have implications; as soon as you change something it has consequences for something else, so maybe you speak about it a bit more," he said.
"But we do that all year long through the technical working groups of each category.
"As the FIA we are structured with research groups, and in these research groups, everybody is participating.
"IndyCar, NASCAR, all the players are there, because it's about putting together what we know to make things better for everybody."