McLaren confirms Vandoorne for 2018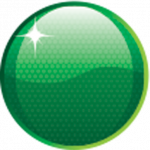 The McLaren Formula 1 team has announced that Stoffel Vandoorne will stay on at the British outfit in 2018.
The Belgian had been expected to remain at McLaren after agreeing an initial long-term deal, but had not previously been confirmed by the Woking-based team for next season before an announcement on Wednesday morning.
"I'm delighted that the team has now formally announced that I will continue to race for them next year, because I'll be able to approach the second half of my rookie season with total focus on the job in hand: namely getting the very most I can out of my car, my engineers, and everything and everyone around me," said Vandoorne.
Vandoorne, the 2015 GP2 champion, has been at McLaren since he joined the team's young driver programme in 2013.
He made his grand prix debut with the team in 2016, replacing Fernando Alonso for the Bahrain Grand Prix, and scored his first F1 point with a 10th-place finish.
Vandoorne was promoted to a full-time race seat for the current season, replacing Jenson Button alongside Alonso.
"When we announced at the end of 2016 that Stoffel would be a McLaren Honda race driver for 2017, we indicated that our plan was that he'd race for us for a number of years," said McLaren's racing director Eric Boullier.
"That plan hasn't changed, and I'm very happy therefore to be able to confirm that he'll continue to race for us next season.
"Like all rookies, he's had to learn a lot in the first half of his first Formula 1 season, but we have great confidence in him, and he's getting better and better all the time.
"His team-mate is a tough opponent – that's an understatement in fact, because he's arguably the best driver in the sport today – but Stoffel's robust talent and fierce ambition make us sure that he'll achieve great successes with us in the future."
The 25-year-old has endured a difficult 2017 season so far, having been overshadowed by team-mate Alonso, but scored his first point of the season in last month's Hungarian Grand Prix.