Aussie Driver Search to offer 86 berth in 2018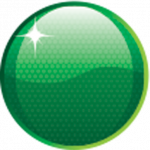 The Aussie Driver Search program will continue into another year with qualifying rounds commencing next week.
The winner of the new edition of the competition will be handed an arrive-and-drive seat for the full 2018 Toyota 86 Racing Series.
Qualifying rounds will begin at Queensland's Morgan Park on Tuesday August 29, before events at Sandown on September 8 and Sydney Motorsport Park on October 2.
The program aims to place a talented driver into a high-profile support category without the driver having to find their own budget to race.
"We take great pride in breaking down the traditional barriers to motorsport and allow anyone to have a crack at making it in racing," said Aussie Driver Search founder Kyle Austin.
"Normally the passage into any form of motorsport requires huge money but where we are different is that we focus on talented individuals who don't need to be armed with finances to back up their ability."
Another recently launched competition by Aussie Driver Search offers prospective competitors the chance to win a ride in the last ever V8 Ute Racing Series round at November's Coates Hire Newcastle 500.