Heimgartner lands FRD LMP3 drive in Shanghai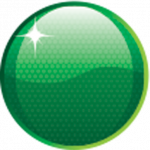 Andre Heimgartner will makes his prototype debut when he races in this weekend's FRD LMP3 Series round at the Shanghai International Circuit.
Heimgartner, who is currently second in Carrera Cup Australia, will co-drive with Australian Tim Macrow in an S&D Motorsports entry engineered by fellow Australians Terry Stott and his assistant Nathan Tarlington.
"This is a very exciting opportunity and when the call-up came through, I jumped at it," said Heimgartner.
"The S&D Motorsports team is very well-respected and I am really looking forward to seeing what I can do for them in Shanghai this weekend.
"I have been watching the FRD LMP3 Series with interest since it launched earlier this year, and have been very impressed by what I have seen.
"Tim Macrow is also obviously no slouch behind the wheel and has raced this car before in the Series, so I think we should make a good partnership this weekend."
The 22-year-old has driven a Stott-prepared car in the past when he drove in a car owned by Harvest Motorsport, which Stott ran, in the Hidden Valley round of the 2013 Australian Formula 3 Championship.
"The team that will be around us is very experienced and well-respected; they know what they are doing, and they have proven that on the track," added Heimgartner.
"I have had some face time with the those who will be engineering this weekend in the past also, so it is good to know there will be some familiar faces around as I take on this exciting new challenge this weekend."
Heimgartner joins a growing list of Australians and New Zealanders in the series, which is currently in its inaugural season.
During the most recent round, Round 2 in Shanghai, New Zealander Andrew Waite won the Feature Race after Australian-based Brit James Winslow took out the Saturday race.
Winslow also won the Feature Race in Round 1, where Garnet Patterson won the Saturday race.
Others to participate include Josh Burdon, Greg Taylor, and Simon Evans.
Racing will take place at Shanghai on August 26-27.