Ferrari retains Kimi Raikkonen for 2018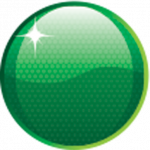 Kimi Raikkonen will remain at Ferrari for the 2018 Formula 1 season, the Italian team has confirmed.
The 2007 world champion's contract with the Maranello outfit had been set to expire at the end of this year.
There had been speculation about whether or not he would continue but in a short statement, Ferrari announced on Tuesday, in the week building up to the Belgian Grand Prix, that Raikkonen would remain on board for 2018.
Raikkonen's deal will likely pave the way for Ferrari to conclude a new longer deal with Sebastian Vettel, whose current contract runs until the end of 2017.
F1's new faster and more challenging cars this year have better played to Raikkonen's driving style and he has been able to deliver some strong performances, including pole position for the Monaco Grand Prix, his first in F1 since 2008.
But while team-mate Vettel is top of the championship with 202 points and four wins, Raikkonen is in a winless fifth, 86 points behind.
There have also been questions about his overall commitment and effort, with Ferrari president Sergio Marchionne labelling him a 'laggard' ahead of the Austrian GP.
Before the summer break, however, Raikkonen appeared to have got back in favour and Marchionne was open that Ferrari was likely to retain both drivers for 2018.
"I think I have been public on the Sebastian issue, if he wants to stay he is more than welcome to stay," he said.
"And in the case of Kimi, we know he wants to stay.
"Hopefully we will bring them on soon."
Vettel was known to be keen for Raikkonen to stay, and there had even been suggestions that the German made it a condition that the Finn remain at Ferrari for now if he was to contemplate the long-term deal that his bosses want him to sign.
Ferrari had originally intended for its driver announcements to take place at the Italian GP, but may have chosen to confirm matters early in a bid to stop speculation about the future being a distraction from its world championship efforts.
Raikkonen is in his second spell at Ferrari, after the first stint – one that secured him his world championship title in 2007 – ended early in 2009.
He rejoined the outfit in 2014, but his most recent F1 victory remains his 2013 Australian GP triumph for Lotus.