Sepang eyes multi-year Supercars deal from 2019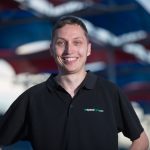 The Sepang International Circuit is focussing on securing a multi-year agreement to host a Supercars championship round from 2019 after abandoning plans to secure a spot on next year's calendar.
The Malaysian venue emerged as a potential candidate for 2018 in May with talks between circuit CEO Razlan Razali and Supercars boss James Warburton ongoing.
Initial discussions indicated the possibility of the 5.5km track joining next year's schedule but circuit bosses have elected to focus on reaching a deal from 2019 onwards.
Sepang is in the process of restructuring its calendar after electing to end its contract to host the Formula 1 Malaysian Grand Prix this year amid struggles to make the event commercially viable.
A decision regarding a possible tie up with Supercars is expected in October when Sepang management presents its future business case for the circuit, post F1, to the Malaysian government.
Supercars is among a group of categories interested in racing at the facility, including the FIA World Endurance Championship.
Razali is expected to continue discussions with Warburton at the Singapore F1 Grand Prix race next month, with a possible agreement subject to the results of an economic impact study.
"We have come to an agreement that a push for 2018 would be a bit rushed so we have decided that the best possible way is 2019, which will give us time to evaluate an event," Razali told Speedcafe.com.
"A proper economic impact study needs to be done for each of these events and we are doing that now.
"I believe (both parties are in favour of an event). James (Warburton) wants to see Supercars be more international and for me I am bit biased because I love Supercars.
"I need to rationalise my position with quantifiable measurements for the impact of the event to the country.
"We target to make a decision this year in fact during the (Malaysian Grand Prix, September 29-October 1) Formula 1 weekend.
"Even for 2019 it is something we want to decide now because we want to get all the uncertainties out of the way, so we can start planning on the event.
"The target is to enter some sort of agreement this year.
"With any new series at a circuit it only makes sense to enter into a multi-year agreement because one year may not be enough for the locals to understand (the category).
"It would be a multi-year agreement but how long will be subject to future discussions.
"We have been in constant dialogue with James and we are due to meet up at Singapore during the grand prix.
"The target is to present to the government in October what options have been given to us."
Sepang is one of several venues being evaluated as Supercars intends to add two Asian races to its schedule from 2019 as part of its overseas expansion.
The championship already has a long-term agreement in place with Indonesia's Sentul Circuit but is subject to upgrades being completed at the facility.
Reports have linked the category with the Singapore Grand Prix, courtesy of a much more open relationship with the sport's new owners Liberty Media.
Meanwhile, possible events in China and Thailand have also been reported.
Supercars' previous international trips have struggled to gain traction with the local audience.
The last championship event held outside of Australia and New Zealand was staged at Texas' Circuit of the Americas in 2013.
Razali is fully aware that engagement with the Malaysian audience is vital but believes Supercars' visit to the 2015 KL City Grand Prix, coupled with regular race broadcasts on satellite television in the region has garnered interest.
Supercars attempted to break into Asia when it hosted a round at China's Shanghai International Circuit in 2005 before striking a deal to race at the now defunct KL City Grand Prix from 2015.
"Over the last couple years not only have the Malaysian public seen it (Supercars) on Malaysian roads at the KL City Grand Prix, it (the series) has been televised on our satellite television station, so it is not like before, where we didn't get to see it," said Razali.
"Of course we will have to do a little bit more when the time comes, we will have to do a number of engagements and activations prior to a potential Malaysia race.
"Local teams and local drivers will also attract attention too."
Circuit layouts for a proposed event have yet to be discussed although Sepang could put forward a new 3.8km track configuration that is currently being assessed.
"We have not discussed whether to race on the full or half track yet," Razali added.
"We are also reconfiguring our track for a third layout that will be 3.5-3.8km so that could be a good option."
Supercars is expected to announce its 2018 calendar the week of the Supercheap Auto Bathurst 1000 in October.