ASIAN WRAP: van der Drift bags China GT podium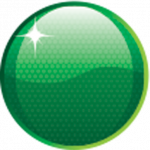 China GT Championship
Chris van der Drift has scored a podium finish during the third event of the China GT Championship at Zhuhai International Circuit.
In Saturday's Round 5 race, Li Chao started the #911 JRM Porsche 991 GT3-R and ran third early on before eventually handing over to van der Drift.
The Kiwi finished strongly, but couldn't find a way past Martin Ragginger and ultimately finished fourth.
Marchy Lee/Alex Au won the race in an Audi R8 LMS.
Van der Drift and Chao would go on to finish third in Sunday's Round 6 race, with Wang Liang/Martin Rump (Audi R8 LMS) first to the chequered flag.
Van der Drift also drove a Lamborghini Huracan in the GT4/GTC races, with results of sixth and third for the weekend alongside Shang Lei in GTC class.
Will Bamber was also in action in GTC in a Huracan, with he and co-driver Bian Hao finishing third and fifth in class in the two races.
The next stop for China GT is Shanghai on September 8-10.
FRD LMP3 Series
New Zealander Andrew Waite and Frenchman Yann Clairay have taken victory in the feature race in Round 2 of the FRD LMP3 Series at the Shanghai International Circuit.
The #17 PTRS pairing took a convincing 16.4s victory in the hour-long encounter.
Australian-based Brit James Winslow and Matias Beche (#95 Craft Bamboo Racing) finished second, with Hobart native Josh Burdon and Neric Wei (#18 KCMG Team) rounding out the podium.
Winslow/Beche had won the Saturday race.
Tim Macrow/Kevin Tse (#25 S&D) finished the main event in fourth, Greg Taylor/Marco Bonanomi (#20 Craft Bamboo Racing) in fifth, Garnet Patterson/Martin Cao (#3 Eurasia Motorsport) in seventh, and Simon Evans/Rainey He (#7 PTRS) in eighth.
The series is back at Shanghai for Round 3 on August 27.
Formula Masters Series
Taylor Cockerton has enhanced his title chances with a round win in the penultimate round of the Formula Masters Series at Zhuhai International Circuit.
The New Zealander finished second, fifth, and second across the three races to close the gap to series leader Daniel Lu to 16 points.
James Yu won Race 1, Danial Frost Race 2, and Lu Race 3.
The final round takes place at Shanghai on September 22-24.