Porsche dumps LMP1 for Formula E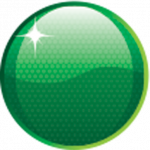 Porsche has confirmed it will end its LMP1 World Endurance Championship program at the end of the year and instead join the Formula E grid for the 2019/20 season.
The reigning WEC LMP1 champions, and Le Mans 24Hrs winners, earlier this month announced it was evaluating its continued involvement at the top end of sportscar racing.
It follows Mercedes' announcement that it would end its DTM involvement in favour of a Formula E program set to commence in the 2019/20 season.
Michael Steiner, the Porsche board member in charge of motorsport as research and development boss, said: "Entering FE and achieving success in this category are the logical outcomes of our Mission E road car program.
"The growing freedom for in-house technology developments makes FE attractive to us.
"For us, FE is the ultimate competitive environment for driving forward the development of high performance vehicles in areas such as environmental friendliness, efficiency and sustainability."
Formula E founder Alejandro Agag said Porsche's decision was a huge moment for his series.
"If somebody told me when we started this project five years ago, that we'd be announcing a partnership with a brand like Porsche, I wouldn't have believed it," he said.
"To have a name like Porsche in Formula E, with all it represents in terms of racing and heritage – and in terms of sportscars – is an inflexion point in our quest to change the public perception about electric cars.
"The electric revolution continues, and Formula E remains the championship for that revolution."
Porsche's decision to quit P1 less than a year after sister brand Audi's departure leaves Toyota as the only manufacturer potentially committed for 2018.
But Toyota Motorsport GmbH, which masterminds the manufacturer's WEC campaigns, has said that its commitment for next year was based on the Porsche's continuation in the series.
It stated against a backdrop of rumour that Porsche was gearing up to quit LMP1 earlier this month that it would likely have to review its participation.
It is understood that it could do so as early as next week.
Porsche's withdrawal comes in spite of the role it played in formulating new P1 regulations for the 2020 season when zero emissions running and plug-in hybrid charging will be introduced.
Its decision leaves the future of the P1 division unclear and the possibility that only privateer entries, such as the forthcoming Ginetta and BR Engineering chassis, might be the only cars on the grid.
Porsche will leave the pinnacle of sportscar racing after securing a hat-trick of Le Mans wins this season, which brought its victory tally in the French enduro to 19.
The manufacturer also confirmed that it would maintain its involvement in GT racing, concentrating on the 911 RSR in the GT class of the FIA World Endurance Championship, as well as the American IMSA WeatherTech SportsCar Championship.
VIDEO: Porsche announces Formula E involvement