Successful first test for new IndyCar aero kit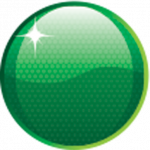 IndyCar's new superspeedway aerodynamic package has passed its first test at Indianapolis Motor Speedway with flying colours.
Juan Pablo Montoya and Oriol Servia, in a Chevrolet-powered car and a Honda-powered car respectively, each completed over 100 laps around the Brickyard in the kit's first on-track running.
While two days were allocated for the test, only one will be used after all checks were passed.
"Everything we had planned to do in two days, we already accomplished in the first day," said Servia.
"We did lots of laps, long runs, and the car feels good. The car feels very benign.
"It just feels right and we're not having any issues or moments out there. Very consistent.
"My second long run, I think, was one of my most consistent runs I've done at this track in all of my years."
Servia's car did stop on track during the day, but the issue was said to be a software problem.
"We were pleased," said Bill Pappas, IndyCar vice president of competition/race engineering who is in charge of the project.
"It matched up with our numbers that we predicted in the wind tunnel and CFD (computational fluid dynamics), so we were very happy for that."
From 2018, IndyCar will introduce a universal bodykit across the field, to be supplied by Dallara, with one version for superspeedways (such as Indianapolis Motor Speedway) and another for road courses/street circuits/short ovals.