F1 teams turn down Liberty share offer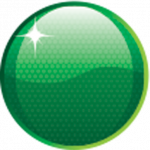 Formula 1 teams have not taken up the chance to invest in the ownership of the category with a deadline to purchase shares now expired.
Shares were set aside for teams to buy when Liberty officially bought Formula 1 in January, but a spokesperson for Liberty has confirmed that no current teams have done so during the six-month window.
Nevertheless, teams may be given the opportunity to invest in the future.
"The investment opportunity offered to Formula 1 teams to purchase up to approximately 19 million shares of Series C Formula One common stock ('FWONK') has expired," said a Liberty statement.
"The Formula 1 teams were offered the opportunity to invest at a per share purchase price of $21.26 at the time of Liberty's acquisition of Delta Topco Limited, the parent company of Formula 1, on January 23, 2017, and subject to a six month investment review process."
It added that "the approximately 19 million shares previously reserved for issuance to teams have been retired" while confirming that it "retains the right to offer future investment opportunities to Formula 1 teams."
Though the fact the participants were unwilling to invest in F1 could be viewed negatively, F1 chairman and CEO Chase Carey insisted Liberty has a good relationship with the teams.
"We have been actively engaged with all teams to shape a shared vision for the sport that will create real value for all stakeholders," he said.
"While the window for this particular investment opportunity has passed, we are pleased with the collaborative discussions we are having with the teams.
"These discussions will take time, but we appreciate their receptivity towards further aligning our incentives for the long-term benefit of the sport."