Sepang to offer Carrera Cup drivers severe test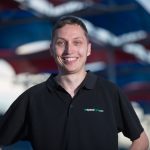 Porsche Carrera Cup Australia drivers are expecting to be severely tested this weekend as they bid to master the unique characteristics of the Sepang International Circuit.
The championship is embarking upon its maiden overseas event with a visit to the expansive Malaysian circuit set to provide a refreshing twist for the series.
Sepang's mix of fast flowing corners coupled with long heavy breaking zones into tight hairpins is likely to offer several overtaking opportunities.
However, searing heat, off camber corners and high tyre degradation will also increase the risk of driver error to add to the unpredictability.
The 17-car field completed two 45 minute practice sessions to acclimatise to the 5.5km circuit on Friday.
Alex Davison is one of three of the current field to have previously experienced the circuit, having won the 2008 Sepang 12 Hour.
Despite his success at the venue, he says that knowledge will count for very little this weekend.
Davison is predicting the track to produce a series of entertaining races.
"Until I watched some video last week I couldn't remember which way the corners went as I have got a horrible memory," Davison told Speedcafe.com.
"Although I have been here before I have learned more from watching onboard video from what I remember from 2008.
"It is easy to make a mistake.
"While it is a nice surface there is quite high tyre degradation so you only need to have one moment and someone will get a run on you.
"It is the widest track you have ever seen and it has a number of long braking zones and tight corners, so there is lots of overtaking possibilities. The races should be really good."
Lying second in the championship standings, Andre Heimgartner shares Davison's view heading into today's 13 lap race.
"It is good going to a new track with a new challenge, everyone starts off on a level playing field, I guess," Heimgartner told Speedcafe.com.
"It will be a bit of an experimental weekend and I reckon there will be lots of action and passes.
"The track is hard to string a lap together and there will be lots of mistakes. It is good, wide and you should be able to get runs on people. so it should be good racing."
Like Heimgartner, fellow title contender Jaxon Evans is among the majority of the field with little or no experience at the track.
The McElrea Racing driver, who finished seventh in Friday practice, admitted his first laps of the track were an 'eye opener', but remains confident in closing the gap to the pacesetters as the weekend progresses.
"The first practice session was a big eye opener as it is fast and flowing track," Evans told Speedcafe.com.
"Hopefully we can just keep chipping away at it and be there at the end of the weekend.
"The times are already quite close so that is positive signs for the racing ahead. The big nice flowing corners suits these cars a bit better and I think everyone is enjoying it."
The action begins today with a 30 minute qualifying session at 1235 AEST.
Speedcafe.com will broadcast live coverage from the event via a live stream service.