Honda opens up on cause of F1 engine problems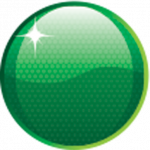 Honda has explained that an inability to simulate real-world effects on its dyno has contributed to the problems with its 2017 Formula 1 engine.
Honda's deal with McLaren has been the subject of speculation after being plagued by problems.
While it has made progress, with McLaren scoring its first points of the year in June's Azerbaijan Grand Prix, the Japanese marque has still struggled to engineer reliability and extract power from its current design.
Honda had particular trouble with its oil tank design and severe vibrations through the transmission in pre-season testing, which compromised its start to the 2017 championship.
In an interview published on Honda's F1 website, the firm's F1 engine chief Yusuke Hasegawa suggested the extra loads produced by this season's faster cars had caught Honda out.
"Many items we could not test on the dyno, so it is normal that we need to check some functions in the car," he said.
"The oil tank is one of the biggest items – we have a rig for the oil tank but we cannot recreate the same types of g-forces and conditions as in the car.
"Of course, by design we have to consider the actual car situation in theory, but sometimes it is not always the same situation, so that is why we had some issues with the oil tank.
"The second issue was down to the vibrations. On the dyno, the model is stiffer and heavier, so it doesn't create any synchronised vibrations.
"But on the car – with the gearbox and the tyres – there is a much lower level of inertia.
"Low inertia does not always create vibrations but it's completely different from the dyno and that's why we suffered a huge vibration on the car.
"Of course, we were aware some level of vibration would come in the car, but it was much bigger than we expected."
While reliability has improved, McLaren is also urging Honda to bring more updates, with Honda's 'spec 3' engine having raced for the first time at the Austrian Grand Prix.
Efforts are now focused on a 'spec 4' for use later in the year, with Hasegawa saying the company's decision to stick with the same split turbine and compressor concept for next year means it can push on with development until the end of the campaign.
"We don't stop developing, we need to keep updating," added Hasegawa, who says Honda has already started work on its 2018 engine.
"Of course the performance and results are the most important things, but it's all learning for the future too.
"Compared to last year we needed to modify the engine concept, but next year we will keep the same concept.
"It's good that we can use the same concept because this year's development and improvement is directly connected to next year."
"That means we don't need to stop the current development."