Aleshin replaced by Saavedra for Indy Toronto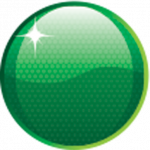 Mikhail Aleshin will be replaced by Sebastian Saavedra at Schmidt Peterson Motorsports in this weekend's Honda Indy Toronto.
Saavedra raced for Juncos Racing in this year's Indianapolis 500 in which he finished fifth, his first IndyCar start since the 2015 season finale in Sonoma.
The 27-year-old Colombian will take over the #7 SPM Honda which Aleshin had been driving on a full-time basis, notwithstanding missing a day of practice for the recent Road America race due to visa issues.
Saavedra brings sponsorship from long-time backer Gary Peterson and AFS.
"We welcome the opportunity to compete with (SPM owners) Ric (Peterson) and Sam (Schmidt) at a venue where Seb and I have had great success in the past," said Gary Peterson.
Stan Sport is the only way to watch every round of the INDYCAR SERIES. Click here for all the action streaming ad-free, live and on demand.
No reason has been given by the team for the change, which has thus far only been officially confirmed for the Toronto race, but Aleshin will be present at Exhibition Place this weekend.
"Mikhail Aleshin will be on-site for this weekend's event supporting the SPM team, however neither the team nor Aleshin will be providing any further comments at this time," read a team statement.
The Russian is currently 16th in the championship with a best result of sixth in Detroit and two other top 10s, after crashing out of the most recent Iowa race while running fourth.
Saavedra will reprise a partnership with engineer Blair Perschbacher from his Indy Lights days, which included a race win at Toronto in 2010.
This year's Toronto round, the 12th race of the Verizon IndyCar Series, will take place on July 14-16.