Phillip Island to undergo MotoGP event upgrades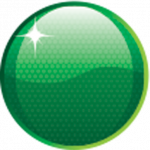 Phillip Island will undergo a raft of upgrades aimed to enhance the fan experience ahead of this year's Australian Motorcycle Grand Prix in October.
Event organisers have confirmed improvements to grandstands alongside revamped access roads to and from the Victorian venue, which will be completed ahead of this year's race held from October 20-22.
New improved grandstands are set to provide more room for spectators to enjoy the event while the Doohan grandstand will feature premium padded seating options with flip-up seats, drink holders and arm rests.
"From a grandstand perspective, every few years we need to renew our supply arrangements with the supply contract there, and we really took the opportunity there to make sure we're thinking about what's important to the customer," Australian Grand Prix Corporation General Manager of Operations, Ashley Davies, told Speedcafe.com.
"One of the simpler things from a grandstand perspective is making sure you've got enough space to be able to enjoy the spectacle in comfort, so the key thing from there is that each of the seats are wider than they were last year and for the last few years.
"While that doesn't seem a great deal to us, it feels different when you're in the grandstand each day.
"Again with the Doohan Grandstand it was just about being able to identify some great creature comforts that we can deliver for the customer there."
The circuit itself will undergo minor upgrades following a recommendation from FIM MotoGP Safety officer Franco Uncini.
Changes will be made to the exit kerbs at Turn 4 (Honda) and Turn 10 (MG) with the removal of an artificial grass strip on the concrete aprons which have been identified as a possible danger to riders.
Meanwhile, a 30cm wide strip of concrete will be added to the rear of the exit kerb at Turn 2 (Southern Loop) to aid riders running through the corner.
"Each year the FIM does a track inspection prior to each race, and then Franco Uncini provides us some recommendations for improvements that need to be done, from really simple safety modifications and responding to changes in the performance of the bikes," Davies added.
"The two main ones are the exit kerb of Turn 4 and the exit kerb of Turn 10 have a concrete apron there that have been put down primarily for car racing a number of years ago.
"They've had artificial grass on those for a number of years and Franco has identified at a number of international races where motorcyclists have come off on those areas where there's artificial grass and actually broke a limb as a result of getting caught under that grass, so it's one simple improvement."