Miller: Honda contract 'not that big of a deal'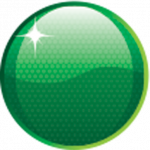 Marc VDS rider Jack Miller says the prospect of losing his factory Honda status at the end of the current MotoGP season does not concern him.
Miller graduated to MotoGP two years ago directly from Moto3 on a three-year agreement with Honda, but is believed to be unlikely to be retained beyond the end of 2017 by the Japanese manufacturer.
Cal Crutchlow clinched a two-year Honda Racing Corporation deal earlier this month, which will see him remain with his current LCR team for that period, and has done the bulk of the marque's development work recently.
But Miller believes having HRC factory status is not important, as Honda tends to give its support to whichever of its satellite riders is delivering the best results.
Asked whether he felt Honda should stick by him, Miller replied: "They know what they are doing.
"With Cal this year, he isn't on an HRC contract, he is on an LCR contract.
"I don't think it really makes that big of a deal whether mine is a factory contract or a team contract.
"They will give the parts to whoever they will give the parts to.
"I have been on the other side, I know what it has been like for the last three years.
"We should just keep pushing to be the top satellite guy to get the support."
Miller is understood to have been under consideration for a switch to Pramac Ducati for 2018, but it now appears his most likely course of action will be to stay put at Marc VDS for a third season.
If he does, Miller will be partnered by current Moto2 points leader Franco Morbidelli, whose graduation to the top class for next year was confirmed last weekend.
"The sooner the better for me," said Miller when asked if he would be able to confirm his future plans soon.
"We still have the iron out trying to make everything perfect and trying to find myself the best spot to be in next year to have the best chance of challenging for better positions.
"We are working hard, I really enjoy where I am, so who knows if we'll be back here."