British Grand Prix confirms new four-day schedule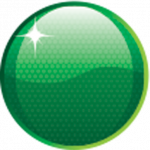 British Grand Prix organisers have announced the new four-day timetable for next month's Silverstone Formula 1 weekend.
The revision has been prompted by a desire to ease congestion in the British GP schedule.
A similar four-day schedule has been run successfully at the season opening Australian Grand Prix.
Silverstone has now confirmed that gates will open at 2pm on Thursday, with the F1 Fan Zone up and running as well as track action in the form of Formula 2 and GP3 practice sessions.
ON-TRACK SCHEDULE:
THURSDAY
15:30-16:15: Formula 2 practice
16:45-17:30: GP3 practice
FRIDAY
09:00-10:30: Formula 1 first practice
12:10-12:20: Renault 40th anniversary parade
13:00-14:30: Formula 1 second practice
15:15-15:45: Formula 2 qualifying
16:05-16:35: GP3 qualifying
16:55-17:40: Porsche Supercup practice
SATURDAY
08:45-09:15: Porsche Supercup qualifying
10:00-11:00: Formula 1 third practice
13:00-14:00: Formula 1 qualifying
15:00: Formula 2 race one
16:30: GP3 race one
17:40-17:45: Williams and Renault 40th anniversary parade
SUNDAY
08:10: GP3 race two
09:20: Formula 2 race two
10:30: Porsche Supercup race
11:30: Formula 1 drivers' parade
12:00-12:05: Williams and Renault 40th anniversary parade
13:00: Formula 1 British GP