Wall fastest, Heimgartner crashes in Carrera Cup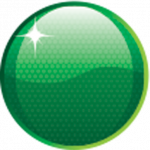 David Wall's performances in the opening of two practice sessions has seen him head the time sheets in Carrera Cup at Hidden Valley.
As good as it was for Wall, the same couldn't be said for Andre Heimgartner who found the inside fence after the exit of Turn #1 during the first session.
The series points leader collecting the concrete just after the newly installed tyre barrier following Lee Holdsworth's Supercars crash from last year.
The Sonic crew is hopeful the car can be repaired ahead of tomorrow's qualifying session and opening race.
Alex Davison set the fastest time in the afternoon session, but under the baking sun the circuit was not as quick as earlier in the day.
Following his overall win as part of the Pro-Am event at Phillip Island, plus a race win at the venue last year; Wall takes plenty of confidence into the qualifying session.
Sam Shahin has made his mark in the Tag Heuer Carrera Challenge with the fastest time overall for the semi-pro racers.
Unlike the professionals, he set the fast time in the afternoon session after class points leader Stephen Grove recorded the benchmark in Practice #1.
Qualifying for the Carrera Cup will be held at 10:20 local time with the first race of the weekend at 1300.
VIDEO: Wall and Shahin speak after practice

CARRERA Cup : Practice #1
| | | | | | |
| --- | --- | --- | --- | --- | --- |
| Pos | No. | Name | Sponsor | Class | Time/Gap |
| 1 | 38 | David Wall | PAYCE/Wilson Security | P | 1:08.2685 |
| 2 | 77 | Nick McBride | Sonic/Bob Jane T-Marts | P | +0.2014 |
| 3 | 777 | Andre Heimgartner | Bob Jane T-Marts/Money Now | P | +0.2074 |
| 4 | 888 | Alex Davison | President Limo Australia | P | +0.2312 |
| 5 | 88 | Dylan O'Keeffe | APB Group/President Limo Australia | P | +0.3430 |
| 6 | 7 | Jaxon Evans | Hungry Jacks | P | +0.6457 |
| 7 | 6 | Michael Almond | Repair Management Australia | P | +0.6923 |
| 8 | 5 | Cameron McConville | Repair Management Australia | P | +0.7145 |
| 9 | 136 | James Abela | Horsley Park Gun Shop | P | +1.2734 |
| 10 | 4 | Stephen Grove | Grove Group | C | +1.6198 |
| 11 | 1 | Sam Shahin | HTFU | C | +1.7217 |
| 12 | 70 | Tim Miles | Miles Advisory Partners | C | +1.8567 |
| 13 | 33 | Simon Ellingham | Peak Marketing | P | +2.2400 |
CARRERA Cup : Practice #2
| | | | | | |
| --- | --- | --- | --- | --- | --- |
| Pos | No. | Name | Sponsor | Class | Time/Gap |
| 1 | 888 | Alex Davison | President Limo Australia | P | 1:08.4461 |
| 2 | 38 | David Wall | PAYCE/Wilson Security | P | +0.0187 |
| 3 | 88 | Dylan O'Keeffe | APB Group/President Limo Australia | P | +0.1500 |
| 4 | 77 | Nick McBride | Sonic/Bob Jane T-Marts | P | +0.1932 |
| 5 | 7 | Jaxon Evans | Hungry Jacks | P | +0.3009 |
| 6 | 6 | Michael Almond | Repair Management Australia | P | +0.3795 |
| 7 | 136 | James Abela | Horsley Park Gun Shop | P | +0.5132 |
| 8 | 5 | Cameron McConville | Repair Management Australia | P | +0.6085 |
| 9 | 13 | Sam Shahin | HTFU | C | +1.0002 |
| 10 | 70 | Tim Miles | Miles Advisory Partners | C | +1.1618 |
| 11 | 4 | Stephen Grove | Grove Group | C | +1.4651 |
| 12 | 33 | Simon Ellingham | Peak Marketing | P | +1.5991 |