Archer Capital shelves Supercars sale attempt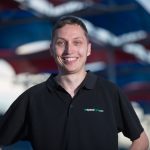 Archer Capital has reportedly abandoned current plans to sell its majority stake of the Virgin Australia Supercars Championship.
An article in The Australian Financial Review claims the private equity firm has shelved plans to offload its controlling stake, informing teams of its decision ahead of this weekend's CrownBet Darwin Triple Crown.
Archer Capital purchased a 65 percent share of the sport in 2011 while the remaining 35 percent is owned by the Supercars teams.
Last month Supercars confirmed that the sport's owners had enlisted investment bank UBS to lead the sale process.
Media reports highlighted five corporations, including News Corp Australia, Supercars former owners Sports Entertainment Limited and TEG, owners of Ticketek, had registered interest in purchasing the stake.
It is understood indicative offers were tabled but the report suggests that these were below the $100 million reported asking price.
In response to the article, Supercars CEO James Warburton said, "It is business as usual which has been the sport's position throughout the sale process."