T8 retains V8 under phased Gen II implementation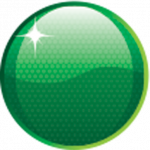 Triple Eight Race Engineering will continue to run with V8 power in 2018 while introducing the turbo V6 engine in a wildcard entry at selected events.
The news comes as Holden releases official renders of the next-generation Commodore race car, designed by the company's Exterior Design Manager Peter Hughes.
Triple Eight had originally planned to run the five-door hatchback Commodore with twin-turbo V6 engines for at least Shane van Gisbergen and Jamie Whincup, but will now phase in the new powerplant before full introduction in 2019.
Team principal Roland Dane says that the plan will ensure that parity can be maintained in the category.
"Our sport prides itself on Supercars being the closest competition in the world, and the phased introduction of the next-generation Commodore will ensure that is maintained," said Dane.
According to Holden and Supercars, the move will also allow other Holden teams to make a quicker transition to the new Commodore in 2018.
The turbo V6, which is currently undergoing testing in partnership with the General Motors Performance and Racing Centre in Michigan, would then be available to those other teams from 2019 under a lease program.
"It is a pragmatic and sensible approach by Holden and Triple Eight Race Engineering in introducing the new Commodore and a twin-turbocharged V6 powered engine to the sport," said Supercars CEO James Warburton.
"Importantly it is a win for all the current teams in terms of the simplicity and market relevance for an easy transition to the new Commodore in 2018.
"This phased introduction sets a clear path forward for not only Holden but existing and new manufacturers in the sport."
The new Commodore is set to undergo Supercars aerodynamic testing in the fourth quarter of this year.