Rossi leaves hospital following motocross crash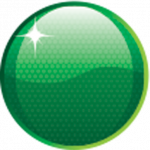 Valentino Rossi has been discharged from hospital and is recovering at home after a motocross crash in Italy.
Rossi was hospitalised in the Ospedale Infermi in Rimini, Italy, with mild thoracic and abdominal trauma after a training accident nearby on Thursday (local time).
The Italian spent the night in hospital, during which time his pain diminished and he did not suffer any further complications.
Rossi was released early the following evening (Friday local, Saturday morning AEST) having passed further medical tests.
It is not clear whether or not he will be fit for the Italian Grand Prix, on June 2-4.