Grove/Slade score Carrera Cup Pro-Am pole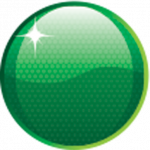 Stephen Grove and Supercars driver Tim Slade will start from pole for the opening race of the Porsche Carrera Cup Pro-Am at Phillip Island later this afternoon.
With qualifying being the average of the combined best times of both drivers, Slade set the third fastest time overall in the opening session behind Andre Heimgartner and Nick McBride.
Grove repeated the performance in Q2, but importantly it was behind the different entries of Adam Gowans and Geoff Emery.
Once the times were averaged the Grove/Slade entry was just under four hundredrths ahead of the Dylan O'Keefe/Gowans entry. It is the first career overall pole for the long-time Tag Heuer Carrera Challenge racer.
Row two is occupied by McBride/Dylan Thomas and Alex Davison/Emery entries.
Under the rules of the 60-minute race the drivers who starts today's opening race, will finish tomorrow's second leg.
The opening race is set down for 1500.
VIDEO: Grove and Slade speak after qualifying

STARTING LINE-UP : Carrera Cup Pro-Am – Phillip Island
| | | | | |
| --- | --- | --- | --- | --- |
| Pos | No. | Drivers | Team | Class |
| 1 | 4 | S.Grove/T.Slade | Grove Group | C |
| 2 | 88 | D.O'Keeffe/A.Gowans | APB Group / All Star Equipment | P |
| 3 | 77 | N.McBride/D.Thomas | Sonic/Bob Jane T Marts | P |
| 4 | 888 | A.Davison/G.Emery | President Limo Australia | P |
| 5 | 777 | A.Heimgartner/A.Ireland | Rodney Jane Racing | P |
| 6 | 38 | D.Wall/S.Smollen | PAYCE/Wilson Security | P |
| 7 | 8 | D.Grant/L.Holdsworth | Porsche Centre Melbourne | C |
| 8 | 13 | S.Shahin/D.Gaunt | HTFU | C |
| 9 | 54 | J.Abela/A. Gilbertson | Horsley Park Gun Shop | P |
| 10 | 5 | C.McConville/T.Bates | Repair Management Australia | P |
| 11 | 7 | J.Evans/T.Miles | Hungry Jacks | P |
| 12 | 33 | S.Ellingham/J.Goodacre | Peak Marketing | P |
| 13 | 9 | M.Cini/D.Fiore | Hallmarc | C |
| 14 | 21 | R.Woods/D.Padayachee | Platinum Nightclub Broadbeach | C |
| 15 | 131 | G.Williams/N.Foster | WRA | C |