Positive signs for Rossi after motocross crash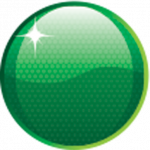 Valentino Rossi may be discharged from hospital within the day having suffered "no further complications" following a motocross crash.
Rossi was hospitalised in the Ospedale Infermi in Rimini, Italy, after a training accident nearby on Thursday (local time).
Having spent the evening in hospital, the veteran rider's pain is subsiding after sustaining mild thoracic and abdominal trauma.
"Last night the 38-year-old Italian spent a quiet night at the 'Ospedale Infermi' in Rimini and was visited this morning (Friday evening AEST) by the doctors," read a statement issued by the Movistar Yamaha team.
"Valentino told that he is experiencing less pain both in the chest and in the abdomen, compared to last night.
"The pain is the result of slight liver and kidney lesions that have not evolved into further complications."
The statement adds that Rossi will undergo further routine tests, after which he may be discharged before the day is out if his condition has sufficiently improved.
Rossi did not sustain any fractures in the crash, which came just over a week prior to the Italian Grand Prix.
There is still no official word on whether or not he will be fit for his home round, which takes place from June 2-4.