Injured Bourdais released from hospital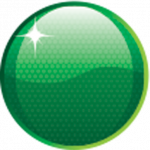 Sebastien Bourdais has been released from IU Health Methodist Hospital following his high-speed crash in qualifying for the 101st Indianapolis 500.
The Frenchman sustained fractures to his pelvis and a broken right hip when his #18 Dale Coyne Racing Honda slammed into the Turn 2 wall during qualifying last Saturday.
He underwent successful surgery that evening at IU Health Methodist Hospital.
Bourdais has since been moved to a local rehabilitation facility to continue his recovery.
The four-time Champ Car champion and former Formula 1 driver has been replaced by Australian James Davison at this weekend's Indianapolis 500.
"Sebastien is progressing amazingly fast for having pelvis and hip fractures, and considering the severity of the crash," said orthopaedic surgeon Dr. Kevin Scheid, IndyCar medical consultant.
"He is walking with crutches, in good spirits and feeling good.
"We expect the fractures to heal in around eight weeks and he should be able to start putting weight on the right leg then. Until that time, he can work on rehabilitating his upper body, core strength and range of motion in the hip."
Bourdais expressed his gratitude to everyone involved in his care from the time of the incident.
"I'm obviously really happy to be up on my feet and feeling pretty good about being able to walk on crutches," Bourdais said. "I'm really thankful to all the people at IU Health Methodist and the Holmatro Safety Team, everybody at IndyCar and my team, Dale Coyne Racing, for helping me achieve that so early after the crash.
"It's going to be a bit of a long road ahead," he added. "I still have six weeks before I can put weight on my right leg and put my foot on the ground, but after that it should be pretty smooth sailing.
"I'm really looking forward to the day I can get back in the car, and hopefully that will be before the end of the season. I look forward to seeing you guys at the track."
Team owner Dale Coyne has already said that he doesn't want Bourdais competing this season, in order to take an extra four months to heal properly over the off-season.
The squad is yet to confirm Bourdais' replacement for the remaining rounds of the season after the Indy 500.