Hayden Superbike to be left vacant in Donington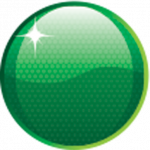 Nicky Hayden's last race motorcycle will sit vacant in its pit box at this weekend's World Superbikes round in the UK.
The Red Bull Honda World Superbike Team has confirmed that Stefan Bradl will be the team's sole rider at Donington, two days after announcing that it would race at all.
The sister CBR1000RR Fireblade which Hayden would have ridden will form a tribute to the American who passed away as a result of head injuries sustained when he was hit by a car while cycling.
"Obviously, this is not going to be a round like any other," said Red Bull Honda World Superbike Team technical director Pieter Breddels
"Everything we have been doing a million times at a racetrack will have a whole different meaning and feeling to it.
"We will all stay strong together and give our best support to Stefan, who has the hard task to go out there and give it all.
"And, of course, we will pay tribute to Nicky in the best way we know and we hope to make him proud."
Bradl will be racing at Donington for the first time since 2009, the circuit's last MotoGP round, when he raced in the 125cc class.
The German is hoping for a strong performance to honour his former team-mate.
"This weekend is going to be very difficult for everybody," said Bradl.
"Nicky was a racer, was born and raised into a racing family and all his life was about enjoying racing, so we will be here to keep his passion alive and pay tribute to him the best possible way.
"Donington is a track I know from my time in the 125cc World Championship, and I have raced here twice already.
"As I said it won't be an easy round, but we will do our best in his name."
A team statement also announced that a minute's silence will be held before the Saturday race, among other tributes during the meeting which begins with two practice sessions tonight (AEST).