Speedcafe Podcast – Australia's Eurocup hopefuls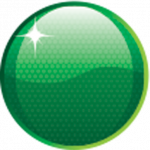 Speedcafe.com catches up with the quartet of aspiring Australian single-seater drivers combating in the hotly contested Formula Renault Eurocup.
Australia is well represented in the category with Alex Peroni (Tasmania), Luis Leeds (Victoria), Zane Goddard (Queensland) and Thomas Maxwell (Northern Territory) all fighting to climb the ladder and follow in the footsteps of Red Bull F1 star Daniel Ricciardo.
This weekend the quartet of drivers will tackle two races on the famous streets of Monaco in the fourth round of the championship.
The Speedcafe.com Podcast is now available to download from the iTunes store.