Aus GT confirms PI enduro entry, new pit stop rules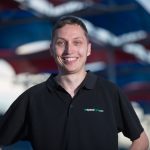 Organisers have confirmed a 19-car field alongside a new pit stop procedure for the opening round of the Australian Endurance Championship at Phillip Island this weekend.
The four-round series begins with a 500km enduro around the fast and flowing Victorian circuit with teams welcoming a host of professional drivers including former Supercars champion Garth Tander.
The championship has however confirmed changes to its pit stop rules ahead of the season opener.
Australian GT had been set to scrap its variable pit stop times in favour of a standalone minimum stationary time system in line with the Blancpain GT Series in Europe.
However, following consultations with competitors a hybrid system has been developed for this year.
The base pit stop time has been reduced to 40 seconds par car with driver seeding times then added to that figure.
Teams will have to complete two compulsory pit stops during the race.
"It was a combined decision made by how many teams would enter European style driver combinations and feedback from the teams from last year," Collier told Speedcafe.com.
"We have reduced the mimmim base time for each car but we still have the driver seeding times added to that.
"We have made simpler in the regulations but fundamentally there has not been a lot of changes (from last year).
"There will be two compulsory pit stops but the racing is only 12 laps longer than last year so we didn't need to make it three compulsory stops.
"A lot of the teams have said that fundamentally it is not broken so it doesn't need fixing."
The event has been unable to attract a group of international drivers this year, aided by a clash with the prestigious Nurburgring 24 Hours, which takes place on the same weekend.
However, as previously reported a host of Supercars drivers and co-drivers have been confirmed to compete.
Tander will swap his Garry Rogers Motorsport Holden for a Jamec-Pem Racing Audi R8 alongside Geoff Emery.
Meanwhile, Supercars co-drivers, Warren Luff, Tony D'Alberto, David Russell and Steven Richards are all confirmed to compete.
Luff will partner Fraser Ross in the McElrea-prepared McLaren 650S, while Tony' D'Alberto has been enlisted to join Max Twigg in the second Scott Taylor Motorsport Mercedes AMG GT3.
Nissan Supercars co-driver David Russell will again team up with Roger Lago in the JBS Lamborghini.
Richards will lead his self run BMW M6 GT3 with Australian GT regular James Bergmuller.
The Supercars quartet are joined by experienced sportscar ace John Martin, who has also returned to the category to pilot the Walkinshaw Porsche with Liam Talbot.
Category owner Tony Quinn will welcome drift star Mad Mike Whiddett back to the category in the Darrell Lea McLaren 650S.
The opening round of the championship begins on Saturday with a 40 minute practice session ahead of two, 20-minute qualifying outings.
Australian GT Endurance Championship Phillip Island Entry List
| | | | |
| --- | --- | --- | --- |
| # | Team | Car | Drivers |
| 3 | Ah Apartments | Audi R8 LMS GT3 | Ash Samadi/TBC |
| 6 | Timken/Zagame Autosport | Lamborghini Huracan GT3 | Adrian Deitz/Cameron McConville |
| 7 | Darrell Lea | McLaren 650S GT3 | Tony Quinn/Mad Mike Whiddett |
| 8 | WA Waste Management Services | Mercedes-AMG GT3 | Max Twigg/Tony D'Alberto |
| 19 | Hog's Breath Café/Griffith Corporation | Mercedes-AMG GT3 | Mark Griffith/Jake Camilleri |
| 22 | Scott Taylor Motorsport | Porsche 911 GT3-R | Scott Taylor/Craig Baird |
| 23 | JBS Australia | Lamborghini R-EX GT3 | Roger Lago/David Russell |
| 29 | Haemokinesis/Whispering Vines Café | Lamborghini Huracan GT3 | Jim Manolios/Ryan Millier |
| 48 | Interlloy M Motorsport | Lamborghini R-EX GT3 | Glen Wood/Peter Major |
| 51 | AMAC Motorsport IMAK-Kwikmit | Lamborghini Huracan GT3 | Andrew Macpherson/Brad Shiels |
| 59 | YNA Autosport | McLaren 650S GT3 | Fraser Ross/Warren Luff |
| 63 | Eggleston Motorsport | Mercedes-AMG GT3 | Dominic Storey/Peter Hackett |
| 74 | Valvoline Jamec Pem Racing | Audi R8 LMS GT3 | Geoff Emery/Garth Tander |
| 75 | Valvoline Jamec Pem Racing | Audi R8 LMS GT3 | Tim Miles/Jaxon Evans |
| 88 | Maranello Motorsport | Ferrari 488 GT3 | Peter Edwards/Graham Smyth |
| 100 | BMW Team SRM | BMW M6 GT3 | Steve Richards/James Bergmuller |
| 101 | DJS Racing | BMW M6 GT3 | Danny Stutterd/Sam Fillmore |
| 124 | Kentucky Fried Chicken | Audi R8 LMS GT3 | Daniel Gaunt/Matt Stoupas |
| 911 | MEGA Racing | Porsche 911 GT3-R | Liam Talbot/John Martin |
Australian GT Endurance Championship Schedule
Saturday, May 27
0945 – Practice 1 (40mins)
1355 – Qualifying Pt1 (20mins)
1420 – Qualifying Pt2 (20mins)
Sunday, May 28
1100 – Warmup (10mins)
1340 – Race (113 laps, time certain at 1700)