Sonic drivers announce Pro-Am co-drivers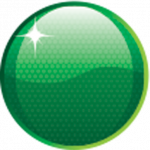 Andre Heimgartner will be joined by Aaron Ireland and Nick McBride by Dylan Thomas for the Carrera Cup Pro-Am at Phillip Island.
Heimgartner leads the championship having won two races and the opening round in Adelaide and will be joined by friend Ireland, who will make his Carrera Cup debut in the Pro-Am.
The Melbourne-based Ireland started in the GT3 Cup Challenge season-opener at Sandown in April.
"It is obviously exciting to have Aaron on board with us for this weekend," said Heimgartner.
"He has done quote a lot of Porsche racing, which is very positive, and we have a good working relationship together also, so I am looking forward to seeing what we can do.
"It is an interesting format and for me when it comes to what I will be doing in the drivers' seat the format doesn't really see me doing anything different from the previous rounds.
"My driving time is still around the same length of time, so nothing really changes; it is just that I am sharing my race with someone else."
"As far as the championship goes there is a bit of pressure, but it isn't anything you can stress about this early in the year.
"There is a long way to go and after such a long gap since our last race (at the Australian Grand Prix in March) and I just want to get on with racing."
In the other Sonic Motor Racing Porsche, McBride will be joined by well-credentialed production car and Formula Vee driver Thomas for a third straight Pro-Am campaign.
"Because Dylan drives a lot of different cars, he's been able to adapt really easily to the Porsche," McBride said.
"Also, his team work ethic has been really impressive. Because he runs his own team (in production cars and Formula Vee), he understands how to be a good team player and he fits in really well."
Thomas memorably staved off a fast-finishing Nick Percat to earn a race win for he and McBride at Phillip Island in 2015, before the pair finished second in the Sunday race when the Pro-Am was held at Sydney Motorsport Park in 2016.
"It's a privilege to be joining one of the front-running Carrera Cup teams, and partnering one of their title contenders," said Thomas.
"The Porsche is a very different machine to the other cars I race, as it has a lot more power and a lot more aero.
"My job is to do competitive lap times compared to the other Am drivers, and help Nick accumulate plenty of points for his championship campaign."
The Pro-Am, which makes up Round 3 of the 2017 Porsche Carrera Cup Australia, features a pair of hour-long races from May 26-28.