Holdsworth to race in Carrera Cup Pro-Am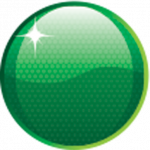 Supercars driver Lee Holdsworth will replace Lars Kern in this weekend's Carrera Cup Australia Pro-Am at Phillip Island.
Holdsworth fills in for the German while Kern races in the Nurburgring 24 Hour on the same weekend.
The Team 18 driver will be joined by two-time Tag Heuer Carrera Challenge champion Dean Grant in the #8 Porsche Centre Melbourne 911.
"It's always great fun to jump in a Porsche, especially when you get to do it at a pretty incredible place like Phillip Island," said Holdsworth, who partnered Stephen Grove in the 2016 Pro-Am.
"I had a really enjoyable time last year with Steve Grove and his team and I'm looking forward to more of the same this weekend.
"I know the guys at Porsche Centre Melbourne prepare a good car so hopefully Dean and I can have a solid weekend."
"It's always great to have a chance to drive different cars and work with different people, especially at an event where there's not so much pressure and you can really go and enjoy it.
"At the same time, you're always looking for a good result so we'll be pushing hard!"
The other Porsche Centre Melbourne entry will be filled by regular driver Marc Cini and Nissan Motorsport enduro co-driver Dean Fiore, who drove with the team in Carrera Cup in 2016.
Sam Shahin makes his Carrera Cup debut at Phillip Island and the GT3 Cup Challenge points leader will be joined by another former Carrera Cup full-timer in the form of Dan Gaunt.
Shahin will perform double duties as he also seeks to build on his GT3 Cup Challenge Round 1 victory at Sandown.
Rob Woods also starts in Carrera Cup for the first time, having debuted in GT3 Cup Challenge at the Sandown season-opener.
Woods will share the Garth Walden Racing entry with 2017 Bathurst 12 Hour class winner and former Carrera Cup regular Duvashen Padayachee.
James Abela will share his car with another GT3 Cup Challenge driver and Carrera Cup debutant in Anthony Gilbertson.
Drivers will share a pair of one-hour races over the course of the meeting, which will be held at Phillip Island from May 26-28.
The second race, to be held on the Sunday, is set to be the 300th in the championship's history.
VIDEO: Carrera Cup Australia: Round 3 Preview
Entry list: Round 3: Phillip Island Grand Prix Circuit
| | | | |
| --- | --- | --- | --- |
| No. | Drivers | Class | Sponsor |
| 4 | Stephen Grove / Tim Slade | TAG Heuer Carrera Challenge | Grove Group |
| 5 | Cameron McConville / Tony Bates | Professional | Repair Management Australia |
| 7 | Jaxon Evans / Tim Miles | Professional | Hungry Jacks |
| 8 | Dean Grant / Lee Holdsworth | TAG Heuer Carrera Challenge | Porsche Centre Melbourne |
| 9 | Marc Cini / Dean Fiore | TAG Heuer Carrera Challenge | Hallmarc |
| 13 | Sam Shahin / Dan Gaunt | TAG Heuer Carrera Challenge | HTFU |
| 29 | Rob Woods / Duvashen Padayachee | TAG Heuer Carrera Challenge | Platinum Night Club |
| 33 | Simon Ellingham / John Goodacre | Professional | Peak Marketing |
| 38 | David Wall / Shane Smollen | Professional | PAYCE/Wilson Security |
| 54 | James Abela / Anthony Gilbertson | Professional | Horsley Park Gun Shop |
| 77 | Nick McBride / Dylan Thomas | Professional | Bob Jane T-Marts |
| 88 | Dylan O'Keeffe / Adam Gowans | Professional | APB Group/President Limo Australia |
| 131 | Graham Williams / Nick Foster | TAG Heuer Carrera Challenge | WRA |
| 777 | Andre Heimgartner / Aaron Ireland | Professional | Bob Jane T-Marts/Money Now |
| 888 | Alex Davison / Geoff Emery | Professional | President Limo Australia |