Button F1 return boosted by McLaren upgrades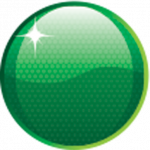 Jenson Button is eyeing a successful Formula 1 return at Monaco as McLaren-Honda plans to unleash a raft of new upgrades for this weekend.
Fernando Alonso's decision to skip the Monaco F1 race to contest IndyCar's Indianapolis 500 has opened the door for a one-off return for Button, who is a McLaren reserve this season after stepping out of the cockpit at the end of 2016.
Alonso qualified seventh for the recent Spanish GP after McLaren brought the first part of an update package that will be completed for Monaco.
"It was great to see the performance in Barcelona in qualifying by Fernando," said Button.
"P7 – what a step forward. He obviously did a great lap but it shows how much improvement the team has made.
"It is massive. I can't say how many points of downforce but it was a lot, and there is another good step for Monaco as well.
"If 'Fonzy' (Alonso) can put it seventh in Barcelona then we should be looking sweet for Monaco."
Button declined the chance to test the 2017 McLaren in Bahrain last month, preferring to carry out all his preparations for his F1 return in the team's simulator.
He feels he has learned enough about this year's car that way, though he joked that his simulator runs had not been trouble-free.
"When I jumped in I initially didn't like the feel (of the car), and this was before the updates," said Button.
"So we made some set-up changes and it was much better and suited my style a lot more – and with the updates it is pretty awesome to drive.
"I also fell into the port twice today (on the simulator), and hopefully that will not happen.
"After Turn 1 [Sainte Devote] you go up the hill, I fell off on the right hand side. And rolled.
"I've never rolled in the simulator before – but I rolled!
"Lucky enough the impact isn't as big as in reality, but you still get a jolt and a bit of G-force."