Dixon sizzles to Indianapolis 500 pole, Alonso fifth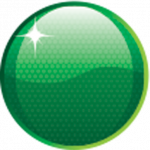 Scott Dixon has set the fastest four-lap qualifying time in 21 years to take pole for the 101st running of the Indianapolis 500, while Fernando Alonso will start from the middle of the second row.
The New Zealander will share the front row with Ed Carpenter and 2016 Indy 500 winner Alexander Rossi, while Will Power was slowest of the Fast 9.
Marco Andretti was first out in the Fast 9 and set an average speed of 230.474mph (370.912km/h) in his Andretti Autosport Honda, only to be immediately bettered by Tony Kannan in his Chip Ganassi Honda.
Alonso was third on track and managed to complete all four laps above 231mph to take provisional pole in the McLaren/Andretti Honda.
Power followed, but the only Team Penske Chevrolet driver in the Fast 9 was off the pace on each of his four laps.
Rossi (Andretti Autosport Honda) then went quickest, before JR Hildebrand (Ed Carpenter Chevrolet) slotted into provisional third.
That left just the top three from Day 1 of qualifying, and Dixon pulled out three laps above 232mph before his fourth was just under, for an average speed of 232.164mph (373.632km/h).
The last man to go faster in qualifying was Arie Luyendyk in 1996.
Takuma Sato used up all the track during his run, scraping the wall twice in his Andretti Honda, falling just short of Rossi and holding third for the time being.
Carpenter had the final say, and while his run was good enough for second fastest, he was still 0.5mph adrift of Dixon of the course of four laps.
The pole-sitter could barely believe his speed.
"I thought maybe the dash had broken on the steering wheel and brought up a fake number," said Dixon.
"Seriously, I don't think we expected to see the speed that we did.
"I tried to talk my engineer into putting some more downforce into the car, but he said, 'Man, don't worry. It's going to be fine.'
"When I saw that first number, I was like, 'Wow!'
"Obviously huge thanks to Honda. They have been pushing extremely hard with the engine and they're definitely pushing it to its limits.
"Today we got the job done."
Outside the first three rows, 2014 Indy 500 winner Ryan Hunter-Reay qualified 10th with the fourth-fastest run of the day, while the other four Penske entries struggled.
Juan Pablo Montoya qualified 18th, Helio Castroneves 19th, Josef Newgarden 22nd, and Simon Pagenaud 23rd.
Jack Harvey glanced the wall in his Andretti Autosport Honda on his way to 27th on the grid.
Australian James Davison will join the field as a replacement for the injured Sebastien Bourdais when the second week begins with penultimate practice from Tuesday morning at 0230 AEST.
VIDEO: Scott Dixon post-qualifying interview
WATCH: @scottdixon9 talks with @verizon pit reporter @ktmosborne after winning the Pole for the 101st #Indy500 #INDYCAR pic.twitter.com/JabABWkyXu

— IndyCar Series (@IndyCar) May 21, 2017
Qualifying: Day 2: Indianapolis 500
| | | | | | | | |
| --- | --- | --- | --- | --- | --- | --- | --- |
| Pos | Driver | C/A/E/T | Lap 1 | Lap 2 | Lap 3 | Lap 4 | Total time |
| 1 | Dixon, Scott | D/H/H/F | 38.6938 | 38.7705 | 38.7901 | 38.8086 | 2:35.0630 |
| 2 | Carpenter, Ed | D/C/C/F | 38.7630 | 38.8078 | 38.8632 | 38.9636 | 2:35.3976 |
| 3 | Rossi, Alexander | D/H/H/F | 38.8194 | 38.9353 | 38.8805 | 38.8811 | 2:35.5163 |
| 4 | Sato, Takuma | D/H/H/F | 38.7646 | 38.8603 | 38.9730 | 39.0002 | 2:35.5981 |
| 5 | Alonso, Fernando | D/H/H/F | 38.9420 | 38.8870 | 38.8811 | 38.9322 | 2:35.6423 |
| 6 | Hildebrand, JR | D/C/C/F | 38.8720 | 38.9594 | 38.9710 | 39.1167 | 2:35.9191 |
| 7 | Kanaan, Tony | D/H/H/F | 38.9208 | 38.9583 | 39.0045 | 39.0765 | 2:35.9601 |
| 8 | Andretti, Marco | D/H/H/F | 39.0187 | 39.1568 | 39.0233 | 39.0010 | 2:36.1998 |
| 9 | Power, Will | D/C/C/F | 38.9759 | 39.1275 | 39.1478 | 39.1347 | 2:36.3859 |
| 10 | Hunter-Reay, Ryan | D/H/H/F | 38.8477 | 38.8247 | 38.9190 | 38.9549 | 2:35.5463 |
| 11 | Jones, Ed | D/H/H/F | 38.9785 | 38.9967 | 39.0722 | 39.0819 | 2:36.1293 |
| 12 | Servia, Oriol | D/H/H/F | 39.0382 | 39.0563 | 39.0836 | 39.1337 | 2:36.3118 |
| 13 | Aleshin, Mikhail | D/H/H/F | 39.0261 | 39.0729 | 39.0996 | 39.1391 | 2:36.3377 |
| 14 | Rahal, Graham | D/H/H/F | 38.9849 | 39.1309 | 39.0618 | 39.1723 | 2:36.3499 |
| 15 | Chilton, Max | D/H/H/F | 38.8909 | 38.9372 | 39.2882 | 39.3595 | 2:36.4758 |
| 16 | Kimball, Charlie | D/H/H/F | 39.0720 | 39.0160 | 39.2382 | 39.2252 | 2:36.5514 |
| 17 | Hinchcliffe, James | D/H/H/F | 39.0866 | 39.1202 | 39.1862 | 39.2239 | 2:36.6169 |
| 18 | Montoya, Juan Pablo | D/C/C/F | 39.0549 | 39.1703 | 39.2785 | 39.3143 | 2:36.8180 |
| 19 | Castroneves, Helio | D/C/C/F | 39.1393 | 39.1956 | 39.2553 | 39.2626 | 2:36.8528 |
| 20 | Howard, Jay | D/H/H/F | 39.1461 | 39.1505 | 39.1957 | 39.4290 | 2:36.9213 |
| 21 | Karam, Sage | D/C/C/F | 39.1077 | 39.2829 | 39.2717 | 39.2824 | 2:36.9447 |
| 22 | Newgarden, Josef | D/C/C/F | 39.2190 | 39.2769 | 39.4391 | 39.6138 | 2:37.5488 |
| 23 | Pagenaud, Simon | D/C/C/F | 39.3181 | 39.4089 | 39.5330 | 39.5703 | 2:37.8303 |
| 24 | Munoz, Carlos | D/C/C/F | 39.4003 | 39.4047 | 39.5296 | 39.6151 | 2:37.9497 |
| 25 | Chaves, Gabby | D/C/C/F | 39.6430 | 39.6829 | 39.7275 | 39.5924 | 2:38.6458 |
| 26 | Daly, Conor | D/C/C/F | 39.6225 | 39.7037 | 39.6818 | 39.9751 | 2:38.9831 |
| 27 | Harvey, Jack | D/H/H/F | 39.3385 | 39.9530 | 39.8108 | 40.3718 | 2:39.4741 |
| 28 | Mann, Pippa | D/H/H/F | 39.9038 | 40.0222 | 40.0300 | 40.0384 | 2:39.9944 |
| 29 | Pigot, Spencer | D/C/C/F | 39.7780 | 39.8845 | 39.8968 | 41.1175 | 2:40.6768 |
| 30 | Lazier, Buddy | D/C/C/F | 40.2204 | 40.2817 | 40.3046 | 40.3273 | 2:41.1340 |
| 31 | Saavedra, Sebastian | D/C/C/F | 40.0697 | 39.9149 | 40.3008 | 42.5057 | 2:42.7911 |
| 32 | Veach, Zach | D/C/C/F | 40.1942 | 40.6387 | 40.5406 | 41.4625 | 2:42.8360 |
(C)hassis: D=Dallara | (A)erokit: C=Chevy, H=Honda | (E)ngine: C=Chevy, H=Honda | (T)yre: F=Firestone