Challenge champions return for Carrera Cup Pro-Am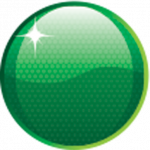 Porsche Carrera Cup Australia front-runners Cam McConville and David Wall have confirmed impressive co-drivers for this weekend's Porsche Pro-Am at Phillip Island – the duo securing the past two TAG Heuer Carrera Challenge titles.
Albert Park round winner McConville, who sits third in the standings, has secured the services of reigning TAG Heuer Carrera Challenge champion Tony Bates, who was successful in his bid for the class crown last season in his fifth attempt.
Meanwhile Wall currently sits second in the Carrera Cup standings and will aim to reduce the gap to series leader Andre Heimgartner with the assistance of 2015 TAG Heuer Carrera Challenge champion Shane Smollen.
Smollen, a former outright winner in the Pro-Am event with Nick Percat, also has eight Challenge class round victories to his credit – the third most of any driver in the history of the class.
"We were looking for someone with experience and who could fit in more racing and Shane ticked all the boxes," Wall said.
"He doesn't need an introduction for what he's done in Porsche Carrera Cup and especially in the current generation cars. He's been a front-runner in the Carrera Challenge and even has run with the pro drivers on occasion so he's a great addition for us."
McConville is pleased to have Bates join the Zagame Autosport operation for the Pro-Am and is hopeful the addition of the Challenge class champion can bring the new race team its second straight round win.
"To be honest, I'm stoked to have Batesy in the car with me. I can't even claim credit for signing him because my teammate Michael Almond did the deal a few months ago!" McConville said.
"Tony is the reigning Challenge class champion and he's doing a lot of miles in GT cars this year so I'm thrilled to have him.
"He will be focussing purely on Carrera Cup that weekend and I'm privileged that he's going to do that and help me get some points for the championship. With Tony on board, we're in good shape."
A full entry list and race schedule will be released tomorrow ahead of this weekend's Porsche Pro-Am event.