French Moto3 field decimated in big crash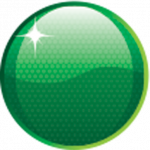 Over half the field in the French Moto3 field have crashed when they hit an oil spill on just the second lap at Turn 6.
The race was red flagged and all riders and teams headed straight back to the Le Mans pits to try and get ready for the re-start. Out of the 31 riders who started the race, only eight were still upright and returned to the pits. There was also a crash on the opening turns off the start which involved four riders.
Jakub Kornfeil, who was involved in the first crash, appeared to remount his machine and ride back to the pits with fluid leaking from his machine. It would appear this is what triggered the crash.
All riders were checked and cleared, despite some having bikes run over the top of them from other competitors.
The race was re-started with Juan Mir taking the race win.
VIDEO: Riders go down like dominoes