Hayden remains critical after fourth night in hospital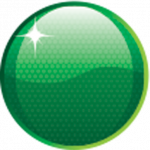 Nicky Hayden is still in a critical condition after suffering brain damage from a cycling crash on Italy's Rimini coast.
The Bufalini Hospital in Cesena has continued to issue brief statements updating the condition of the 35-year-old.
These statements have been virtually unchanged since the announcement on Thursday evening local time (Friday morning AEST) that Hayden had suffered brain damage.
The latest update was issued on Sunday morning local time (Sunday evening AEST), after Hayden's fourth night in hospital following the accident in which he was hit by a car while cycling.
"Nicky Hayden's condition remains very critical and the clinical picture is unchanged," said the statement.
The American was training in Italy after the prior weekend's World Superbikes round at Imola, where he was competing for the factory Honda team.
Supercars teams showed their support for the 2006 MotoGP world champion at the Winton Super Sprint.